Posted by Jeremy @ Arbor Teas on May 01, 2015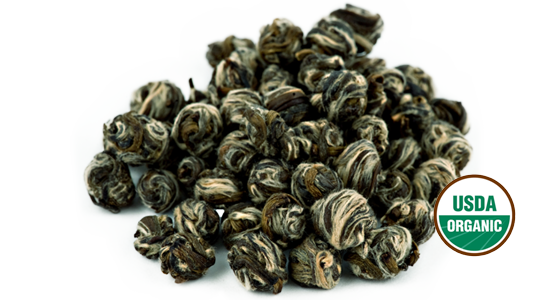 It's May and that means flowers and sunshine and spring festivals. It also means Mother's Day! If you're at a loss for what to get mom, we're here to help with a list of great mother's day tea gifts – and sweet surprises – mom will love.

Tea, Tea, Tea!
Did someone say tea? The best gift for any tea lover can be as simple as a high-quality version of their favorite tea, such as our Organic Earl Grey Black Tea or our gorgeous Organic Jasmine Pearl Green Tea. Can't decide? Get her a subscription to our Tea of the Month Club or a tea sampler.

Pair this gift with a tea infuser, teapot or a tea tasting set.

For the Newly Tea-Obsessed – A Great Tea Pot
The best way to brew loose-leaf tea is in a well-made teapot. Most tea lovers probably have a couple of teapots – but only one that they come back to again and again. Does your mom have a favorite? Many customers love this Stump teapot, which is designed for brewing two cups of tea – perfect for sharing a pot or re-steeping the same tea all day long. If you really want to treat mom, get her a handmade teapot like our Lockwood hand-thrown teapot, or the Saultman handmade teapot.

Pair this gift with a regular-sized package of your mom's favorite tea, or a selection from our tea samplers!

For the Iced Tea Lover
Encourage mom to take her iced tea obsession to the next level with these sleek tea pitchers designed specifically for cold brewing. This classic glass cold brewing pitcher is available in two sizes; the 50-ounce pitcher is perfect for entertaining, while the 32-ounce pitcher is ideal for sharing tea with a friend.

The Wine-Style Tea Bottle, meanwhile, is one of the cooler tea gifts we've ever featured. Made in Japan, this unique wine-bottle-shaped tea brewer is great for cold-brewing, and makes a beautiful display when pouring from its silicone spout.

Pair this gift with something from our selection of teas recommended for iced tea.

For Any Mom!
You know what your mom really wants? To spend time with you! If you're in the same city, make up a batch of these Super Chai Pumpkin Muffins and bring them to her, or whip up a Mother's Day brunch complete with Thai Tea Cream Biscuits and Tea Cured Salmon. Yum!

View more recipes here.

Happy Mother's Day to all!