Organic Keemun Hao Ya A Black Tea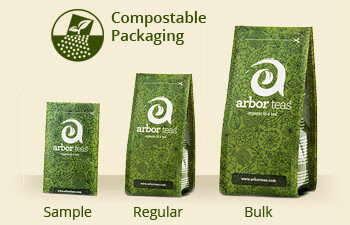 Every step in the manufacture of our organic Keemun Hao Ya Black Tea is meticulously overseen - from the careful selection of the small, delicate organic loose leaf tea leaves, to the rolling and shaping, through the final oxidation and drying. The exquisitely-rolled organic Chinese tea leaves offer a deep, rich and smooth black tea experience, with a beautifully-lingering aftertaste and slight smokiness. The first taste makes it clear why keemun organic black tea is considered the "The Burgundy of Teas."
This organic tea is our premium grade Keemun. For those looking for a standard grade Keemun, please try our Organic and Fair Trade Certified Keemun Black Tea.
Ingredients: organic Chinese black tea
Origin: Anhui Province, China
Anhui, China is a landlocked province in eastern China. Its name is derived from two of its major cities: Anqing and Huizhou (now Huangshan City). Anhui has a varied climate that is generally mild. However, it's not a subtropical climate which means most tea is grown at lower elevations in the south near Huangshan. Anhui is the birthplace of the famous Chinese black tea, Keemun (or Qimen) and it was one of the first regions in China to start exporting black teas. Today, Anhui continues to be one of the top producers of tea throughout China.
Steeping Instructions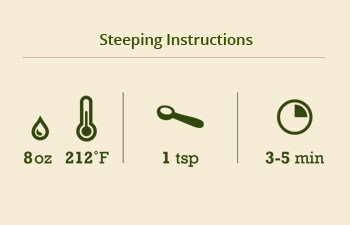 At Arbor Teas, we believe tea should be brewed to suit your personal taste. We're happy to make recommendations to get you started, but don't hesitate to experiment! When brewing your tea, your main considerations are tea quantity, water temperature, and steeping time. We recommend black teas to be steeped for 3 to 5 minutes in water heated to a full, rolling boil. For the best flavor, use fresh water whenever possible, and avoid overboiling. Try not to steep your tea longer than necessary, as you'll extract undesirable bitterness from the leaves. If you want a stronger brew, don't steep longer, just use more tea. And don't forget to re-steep your tea leaves to get the most out of your leaf!
Looking for more info? Check out our How-To Guides and Eco-Brewing Tips!
Staff Perspectives
Aubrey

"This tea has a distinct meatiness that sets it apart from our regular Keemun."
Reviews
We always want to hear from you! Post your own review and earn 10 rewards points.
Health Benefits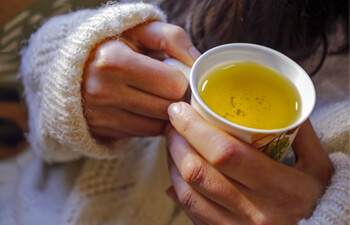 Like all true tea, black tea offers many potential health benefits. Research has found that tea (Camellia sinensis) can have many positive effects on human health, including improved cardiovascular function, cancer risk reduction, improved immune function, improved oral health, and help with weight management. Tea is also full of polyphenols, which are a class of antioxidant that help your body maintain homeostasis and balance your stress levels. Black tea specifically has been found to regulate blood sugar in diabetics better than other types of tea, according to a study done by the University of Massachusetts Amherst.
For more information about the health benefits of black tea and other types of tea, and for direct sources of the above information, check out our Tea Health Benefits page!