Organic Oriental Beauty Oolong Tea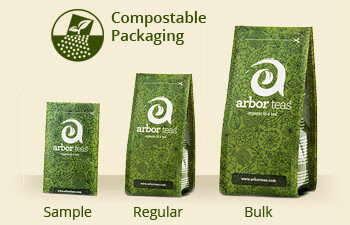 This truly outstanding loose leaf tea is a rare example of a USDA certified organic Oriental Beauty oolong. Also known as Bai Hao oolong, Pong Fong oolong, Super Fancy Formosa Oolong or simply Formosa Oolong, our organic Oriental Beauty is produced in small batches and is a superb example of one of Taiwan's most distinctive oolongs. However, surprisingly, we source this loose leaf tea from a small family farm in the Huang Shan region of Anhui, China. Its non-traditional growing location is a superb example of how an awarding-winning Tea Master can adapt his skills to recreate a specific-style organic oolong tea in a new geographic region (or terroir) with results that can astonish us!
The Taiwanese name Bai Hao (white tip oolong) describes one of the characteristic features of this organic Chinese tea: white furry tips from the plant Camellia sinensis accompanied by the next two leaves on the stem. Before this tea is carefully handpicked in the summer, it must wait for the arrival of a small green insect to nibble its leaves which imparts its wonderfully sweet honey finish. Our organic Oriental Beauty oolong has a deep oxidation of around 75% which produces a bronze-colored, extremely smooth (almost velvety!) cup that reveals hints of spices and citrus marmalade.
Ingredients: organic Chinese oolong tea
Origin: Tunxi Shiyan Tea Farm, Anhui Province, China
Anhui, China is a landlocked province in eastern China. Its name is derived from two of its major cities: Anqing and Huizhou (now Huangshan City). Anhui has a varied climate that is generally mild. However, it's not a subtropical climate which means most tea is grown at lower elevations in the south. Located in southern Anhui in the Huangshan mountain range, the Tunxi Shiyan Tea Farm is owned and operated by the Chen family. Established in 2000, this relatively new tea garden is managed by Mr. Chen who oversees all the roasting and production. Mr. Chen was a tea taster in many major Taiwanese tea competitions in the late 1980s and early 1990s and brings over 50 years of experience to his farm where he applies many traditional Taiwanese tea production practices.
Steeping Instructions
At Arbor Teas, we believe tea should be brewed to suit your personal taste. We're happy to make recommendations to get you started, but don't hesitate to experiment! When brewing your tea, your main considerations are tea quantity, water temperature, and steeping time. We recommend oolong teas to be steeped for 4 to 7 minutes in water heated to a just about boiling (approximately 195 degrees F). For the best flavor, use fresh water whenever possible. Try not to steep your tea longer than necessary, as you'll extract undesirable bitterness from the leaves. If you want a stronger brew, don't steep longer, just use more tea. And don't forget to re-steep your tea leaves to get the most out of your leaf!
Looking for more info? Check out our How-To Guides and Eco-Brewing Tips!
Staff Perspectives
Chelsea

"Hands down my favorite oolong. This is beautiful in a gaiwan, and I love the smoothness. The many white tips in this tea lends itself to an almost white tea-like note."

Jeremy

"This tea has a higher price tag than many of our other organic teas, but we choose to source the highest (and most expensive) grade of this tea because it is truly worth the price."

Aubrey

"Wow! I was shocked to find out that this tea did not come from Taiwan. It completely shook my belief that a Formosa-style Oolong must come from Taiwan."
Reviews
We always want to hear from you! Post your own review and earn 10 rewards points.
Health Benefits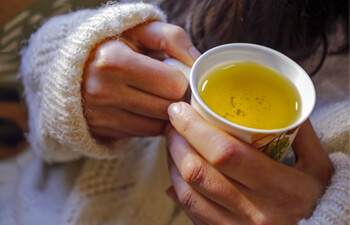 Like all true tea, oolong tea offers many potential health benefits. Research has found that tea (Camellia sinensis) can have many positive effects on human health, including improved cardiovascular function, cancer risk reduction, improved immune function, improved oral health, and help with weight management. Tea is also full of polyphenols, which are a class of antioxidant that help your body maintain homeostasis and balance your stress levels.
For more information about the health benefits of oolong and other types of tea, and for direct sources of the above information, check out our Tea Health Benefits page!