Organic Yaupon Lemongrass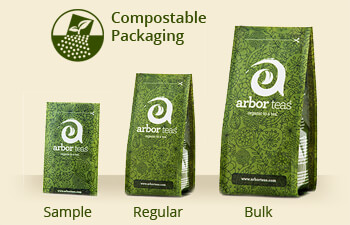 This caffeinated herbal blend of Organic Yaupon and Organic Lemongrass creates a bright and refreshing cup of tea that is as good for our world, as it is for your taste buds! Grown on opposite sides of the globe, these herbs are produced by gardens that share a common mission - to create dignified employment opportunities for underserved populations. Inspired by their tenacity and spirit of hope, we created an energizing loose leaf organic tea that blends together one exceptional herb from each garden. The resulting infusion reminds of those delicious old-fashioned lemon drop candies, offering a slight sweetness with light grassy notes complemented by lemony freshness.
Please note: We recommend always brewing this blend with hot water (as cold brewing does not result in a strong lemon flavor). If you prefer to enjoy our Yaupon Lemongrass as an iced tea, simply brew with hot water and then chill or pour over ice. Checkout our easy step-by-step guide to making iced tea!
Ingredients: organic lemongrass and organic yaupon
Origin: Cat Spring, Texas & Tharaka-Nithi District, Kenya
The Organic Yaupon used in this blend is grown and produced in Cat Spring, Texas. Owners (and sisters) Abbianne and Jenna Dee created their "People First" employment initiative to work directly with probation officers in their rural community to hire individuals exiting the criminal justice system, offering meaningful work as a springboard to their next step in life.
The Organic Lemongrass is grown and produced by Meru Herbs, a small women's cooperative in Kenya. Located along the Kithino River in the lush Meru region of Kenya, this co-op provides job opportunities and fair wages for Kenyan women. Eighty percent of the employees in this small co-op are women who fulfill positions in farming, harvesting, processing, and management.
Steeping Instructions
At Arbor Teas, we believe tea should be brewed to suit your personal taste. We're happy to make recommendations to get you started, but don't hesitate to experiment! When brewing your tea, your main considerations are tea quantity, water temperature, and steeping time. We recommend herbal and rooibos teas to be steeped for 5 to 7 minutes in water heated to a full rolling boil. For the best flavor, use fresh water whenever possible, and avoid overboiling. If you want a stronger brew, just use more tea. And don't forget to re-steep your tea leaves to get the most out of your leaf!
Looking for more info? Check out our How-To Guides and Eco-Brewing Tips!
Staff Perspectives
Chelsea


"I love that this blend is caffeinated without any bitterness, and so fresh and lemony."

Lea

"I love the way it smells, it's fresh and fragrant and would be great in the summer!"
Health Benefits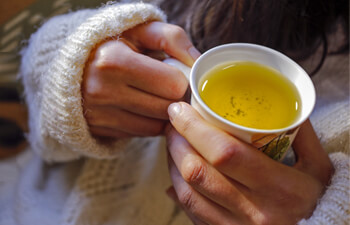 Yaupon is slowly making its way back into the tea scene. Consumed for hundreds of years as a healthful beverage by the Native Americans, Yaupon's most recent comeback has also brought a new wave (that is still in its infancy) of Western-based research studying its health benefits. Yaupon contains antioxidants and caffeine, with levels similar to what is found in yerba mate. Yaupon also contains polyphenols which can have anti-inflammatory and chemopreventive effects.
For more information about the health benefits of Yaupon and other types of herbs, and for direct sources of the above information, check out our Health Benefits of Herbal Tea page!
Please note: the information above is for educational purposes only and has not been evaluated by the Food and Drug Administration. This information is not intended to diagnose, treat, cure, or prevent any disease.