Organic Decaf Holiday Spice Black Tea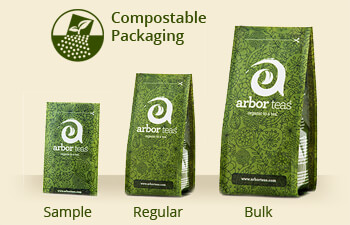 Our perennial decaf favorite for the holiday season, Decaf Holiday Spice Black Tea! This organic and Fair Trade Certified tea pairs decaf organic Indian tea with generous doses of orange, cinnamon and clove flavor. Like all of our flavored blends, our Decaf Holiday Spice Black Tea uses only the highest quality organic loose leaf tea, essential oils and botanical ingredients, ensuring an excellent cup every time. This tea is decaffeinated using a state-of-the art carbon dioxide (CO2) decaffeination process which does not involve the use of harmful chemicals, so the resulting product is simply a healthy cup of organic decaf tea with most of the caffeine removed (and no chemical overtones).
This tea, like our other two holiday teas (Organic Holiday Spice Black Tea and Organic Cranberry Spice Tisane), is only available during the holiday season, while supplies last.
Ingredients: organic decaf Indian black tea, organic orange peel, organic cinnamon, organic clove, and natural orange cinnamon spice flavor
What are Flavored Teas?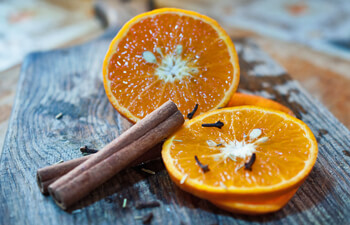 Our delicious flavored teas use the same top-quality organic tea that we offer in our unflavored varieties, but are blended with pieces of real fruit, spices, flowers, and 100% natural flavors. When blending our teas, our goal is to create a cup that balances the taste of the tea with the flavors of the additional ingredients so that neither one overpowers. All of the natural flavors we use are either extracts taken directly from the botanical ingredient, or extracted using 100% GMO-free grain alcohol as a solvent. You can rest assured that none of the flavors used in our blends are synthetically or artificially derived, and do not use artificial preservatives.
Steeping Instructions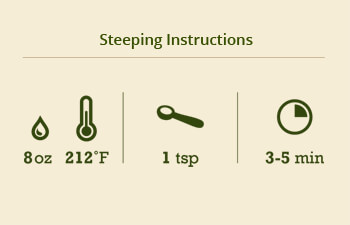 At Arbor Teas, we believe tea should be brewed to suit your personal taste. We're happy to make recommendations to get you started, but don't hesitate to experiment! When brewing your tea, your main considerations are tea quantity, water temperature, and steeping time. We recommend black teas to be steeped for 3 to 5 minutes in water heated to a full, rolling boil. For the best flavor, use fresh water whenever possible, and avoid overboiling. Try not to steep your tea longer than necessary, as you'll extract undesirable bitterness from the leaves. If you want a stronger brew, don't steep longer, just use more tea. And don't forget to re-steep your tea leaves to get the most out of your leaf!
Looking for more info? Check out our How-To Guides and Eco-Brewing Tips!
Staff Perspectives
Sarah

"Thank goodness this has arrived! My kids love to sip on Holiday Spice in the winter months, but I had to limit their evening consumption. Not any more! Full mugs, means happy kids!"
Health Benefits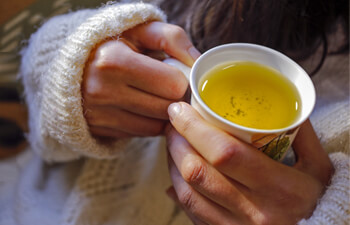 Like all true tea, black tea offers many potential health benefits. Research has found that tea (Camellia sinensis) can have many positive effects on human health, including improved cardiovascular function, cancer risk reduction, improved immune function, improved oral health, and help with weight management. Tea is also full of polyphenols, which are a class of antioxidant that help your body maintain homeostasis and balance your stress levels. Black tea specifically has been found to regulate blood sugar in diabetics better than other types of tea, according to a study done by the University of Massachusetts Amherst.
For more information about the health benefits of black tea and other types of tea, and for direct sources of the above information, check out our Tea Health Benefits page!
Please note: the information above is for educational purposes only and has not been evaluated by the Food and Drug Administration. This information is not intended to diagnose, treat, cure, or prevent any disease.