Organic Golden Yunnan Premium Black Tea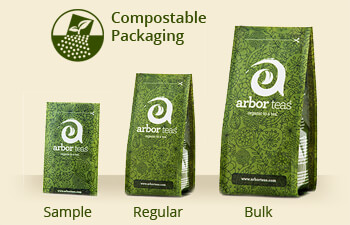 This exquisite organic and Fair Trade Certified black tea presents an explosion of golden tips nestled among long delicately twisted brown and black leaves. It's a sight to behold both in its dry loose leaf form and in its brew, offering rich colors of gold, brown and red, and aromas of dried figs, dark molasses, forest floor, and leather. Grown in the iron-rich soil of the Yunnan Province in China, when brewed this limited edition tea provides the traditional black tea character of the Yunnan Province with layered nuances of sweet caramel, cream of wheat, dried orange peel, buckthorn honey and pepper. With its smoother and more complex cup, this tea sets itself apart from our standard organic Golden Yunnan as a truly premium version.
Ingredients: organic and Fair Trade Certified Chinese black tea
This organic tea is our premium grade Golden Yunnan. For those looking for a slightly lower grade Golden Yunnan, please try our Organic Golden Yunnan Black Tea.
Origin:
Landsun Tea Gardens, Yunnan Province, China
The Yunnan province lies at the southwestern corner of China just touching the Tibetan Himalaya and is dotted with several mountain ranges of its own. Known as one of the birthplaces of tea, Yunnan is home to some of the oldest tea trees in the world and the province boasts a climate well-equipped to grow tea. Landsun Tea is a multi-garden operation based in Lianhua Village, Simao Town. Their Dacao Tea Farm was the first tea garden in the Yunnan Province to receive organic certification in 2001. Since then, Landsun has converted all its land to organic cultivation. Landsun is most notably known for its poverty alleviation program in which it is helping to house, train and employ inter and intra-province migrants.
Steeping Instructions
At Arbor Teas, we believe tea should be brewed to suit your personal taste. We're happy to make recommendations to get you started, but don't hesitate to experiment! When brewing your tea, your main considerations are tea quantity, water temperature, and steeping time. We recommend black teas to be steeped for 3 to 5 minutes in water heated to a full, rolling boil. For the best flavor, use fresh water whenever possible, and avoid overboiling. Try not to steep your tea longer than necessary, as you'll extract undesirable bitterness from the leaves. If you want a stronger brew, don't steep longer, just use more tea. And don't forget to re-steep your tea leaves to get the most out of your leaf!
Looking for more info? Check out our How-To Guides and Eco-Brewing Tips!
Staff Perspectives
Sarah

"Golden Yunnan has always been my morning staple. With the addition of this premium version, now I get to upgrade my morning routine with this delicious cup and stunning visual! I mean come on folks, look at those beautiful gold tipped and twisted leaves tea leaves!"

Aubrey

"This gorgeous tea is an excellent representation of a high quality Yunnan. I'm so delighted to add this limited edition tea to our inventory."
Health Benefits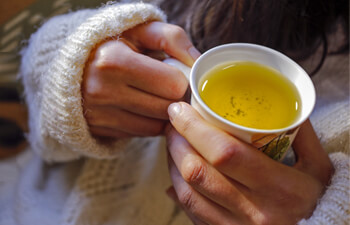 Like all true tea, black tea offers many potential health benefits. Research has found that tea (Camellia sinensis) can have many positive effects on human health, including improved cardiovascular function, cancer risk reduction, improved immune function, improved oral health, and help with weight management. Tea is also full of polyphenols, which are a class of antioxidant that help your body maintain homeostasis and balance your stress levels. Black tea specifically has been found to regulate blood sugar in diabetics better than other types of tea, according to a study done by the University of Massachusetts Amherst.
For more information about the health benefits of black tea and other types of tea, and for direct sources of the above information, check out our Tea Health Benefits page!
Please note: the information above is for educational purposes only and has not been evaluated by the Food and Drug Administration. This information is not intended to diagnose, treat, cure, or prevent any disease.