Organic Silver Needle White Tea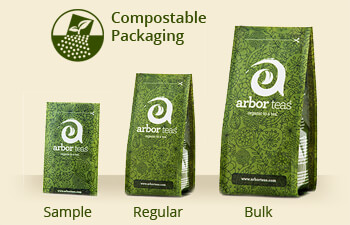 Our organic Silver Needle White Tea is among the most revered of organic Chinese tea, produced in the mountains of China's Fujian province. This organic tea consists of only the most delicate downy buds from the newest growth of the Fuding Da Hao and Fuding Da Bai tea varietals. The preparation of this organic white tea is governed by strict requirements to ensure a truly premium product. This dedication to perfection is evident in the cup. The pale yellow infusion has a rich, nectar-like body. It yields a light, honeysuckle aroma with a delicate sweetness and smooth, clean finish. This tea is absolutely devoid of astringency.
Ingredients: organic Chinese white tea
Origin: Guoyang Shanhugang Tea Project, Fujian Province, China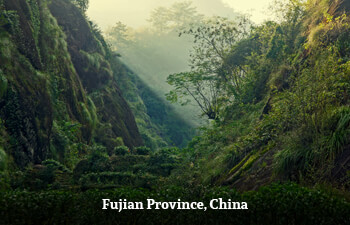 Fujian, China is one of the furthest eastern points of China, bordering the China Seas and separated from Taiwan by only 110 miles. Mostly mountainous, this province is traditionally described as "Eight parts mountain, one part water, and one part farmland." To the northwest, Fujian shares the Wuyi Mountains with the bordering Jiangxi province. Its subtropical climate and mild winters create perfect tea growing conditions and it is famous for its production of white tea, particularly silver needle. Certified organic in 2005, Guoyang Shanhugang Tea Project is located in the high misty mountains bordering the East China Sea in Fuding County, home to the popular white tea bush varietals Fuding Da Hao and Fuding Da Bai which are noted for their delicious taste and delicate floral sweetness.
Steeping Instructions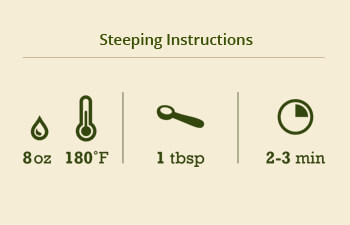 At Arbor Teas, we believe tea should be brewed to suit your personal taste. We're happy to make recommendations to get you started, but don't hesitate to experiment! When brewing your tea, your main considerations are tea quantity, water temperature, and steeping time. We recommend green and white teas to be steeped for 2 to 3 minutes in water heated to not-quite-boiling, just as bubbles begin to form on the bottom of the pan (approximately 170 to 180 degrees F). For the best flavor, use fresh water whenever possible. Try not to steep your tea longer than necessary, as you'll extract undesirable bitterness from the leaves. If you want a stronger brew, don't steep longer, just use more tea. And don't forget to re-steep your tea leaves to get the most out of your leaf!
Looking for more info? Check out our How-To Guides and Eco-Brewing Tips!
Staff Perspectives
Chelsea

"This is what I like to make for friends who claim they don't like tea. I almost always win them over, this is by far one of the best teas I think we carry!"

Jeremy

"This is my favorite white tea, and among my favorites in general."

Aubrey

"A truly exquisite white tea! The thick, nectar-like quality of the brew is outstanding."
Health Benefits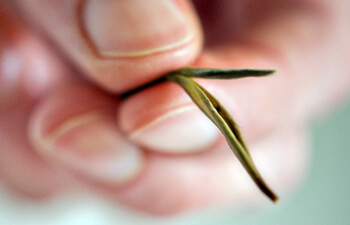 Like all true tea, white tea offers many potential health benefits. Research has found that tea (Camellia sinensis) can have many positive effects on human health, including improved cardiovascular function, cancer risk reduction, improved immune function, improved oral health, and help with weight management. Tea is also full of polyphenols, which are a class of antioxidant that help your body maintain homeostasis and balance your stress levels. Researchers have also found that when applied topically, white tea may help prevent wrinkles and protect from sun damage. It's also been demonstrated that white tea extract can inhibit the production of fat.
For more information about the health benefits of white and other types of tea, and for direct sources of the above information, check out our Tea Health Benefits page!
Please note: the information above is for educational purposes only and has not been evaluated by the Food and Drug Administration. This information is not intended to diagnose, treat, cure, or prevent any disease.