Organic Golden Ginger Turmeric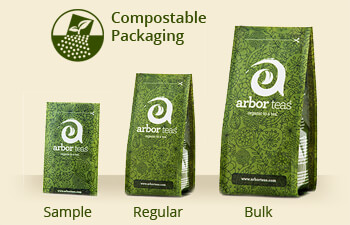 Gaining popularity because of its potential health benefits, turmeric also tastes great and lends a beautiful bright orange color to any food creation. Sourced from the rich and nutrient-dense soil of Nepal, earthy organic turmeric root is combined with zesty organic ginger root and sweet organic licorice root to make an irresistible loose leaf herbal blend. Naturally caffeine-free, this herbal tea can be enjoyed as a stand alone brew or it can be used to make the ever-popular golden milk latte.
Ingredients: organic ginger root, organic turmeric root, and organic licorice root
What are Blended Teas?
Our delicious blended teas use the same top-quality organic teas and/or botanicals offered in our single origin varieties, but are comprised of teas, herbs, fruit, and/or flowers of multiple origins and/or varieties. For our Golden Ginger Turmeric blend, our organic turmeric and organic ginger are sourced from one of the pioneers of organic farming in Nepal, The Kanchanjangha Tea Estate and Research Center. Located in Ranitar, a remote hilly region of Panchthar district, the Kanchanjangha Tea Estate grows much more than tea! It has employed upwards of 600 farmers and provides schooling for their children and free housing for all.
Steeping Instructions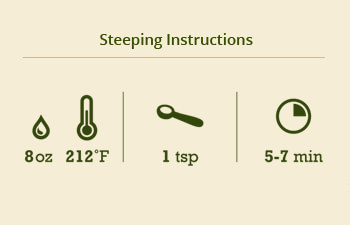 At Arbor Teas, we believe tea should be brewed to suit your personal taste. We're happy to make recommendations to get you started, but don't hesitate to experiment! When brewing your tea, your main considerations are tea quantity, water temperature, and steeping time. We recommend herbal and rooibos teas to be steeped for 5 to 7 minutes in water heated to a full rolling boil. For the best flavor, use fresh water whenever possible, and avoid overboiling. If you want a stronger brew, just use more tea. And don't forget to re-steep your tea leaves to get the most out of your leaf!
Looking for more info? Check out our How-To Guides and Eco-Brewing Tips!
Staff Perspectives
Chelsea

"This is one of my go-to teas when I am sick!"

Trish

"Such a warming comfort! The sweet licorice coats my mouth and throat. The ginger and turmeric balance the sweetness and just warms my whole body."
Health Benefits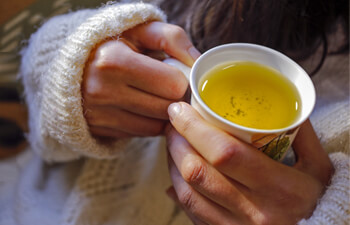 Ginger Root: The health benefits of ginger have long been touted, dating all the way back to 500 B.C. when Confucius wrote that he is "never without ginger when he eats." Ginger has played a large role in herbal medicine with many people turning to ginger during the cold season. Recent scientific studies have shown that ginger also has antiseptic qualities, can reduce pain, inflammation, and nausea, and can potentially help increase blood flow.
Turmeric Root: With a rich history in Ayurvedic medicine, turmeric has been gaining popularity in the West ever since scientists started studying the plant in the 1970s. Turmeric contains the chemical compound "curcumin," of which numerous pharmacological activities have been attributed. However, turmeric is most well known for its potentially potent anti-inflammatory effects. The curcuminoids in turmeric work to inhibit molecules that mediate inflammatory reactions - thus preventing inflammation. Turmeric has also been shown to contain antioxidants and display antimicrobial properties.
Licorice Root: Ancient Chinese medicine has been making use of licorice root for many decades, using it to soothe sore throats. Dominican monks supposedly used licorice to ease coughs and settle an upset stomach. Licorice root has demulcent, or tissue-coating, properties that can form a protective film and give relief to a sore throat. In vitro and animal studies have demonstrated that licorice root may also have anti-inflammatory and estrogenic properties as well.
For more information about the health benefits of various herbal teas, check out our Herbal Tea Health Benefits page!
Please note: the information above is for educational purposes only and has not been evaluated by the Food and Drug Administration. This information is not intended to diagnose, treat, cure, or prevent any disease.
Golden Ginger Turmeric Recipes