Organic Ceylon Green Tea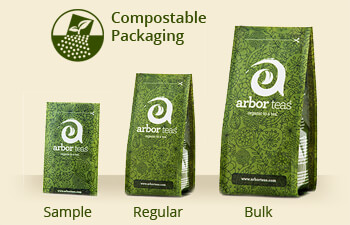 Our new delivery of organic green tea from Sri Lanka is once again from the Idulgashinna Estate in Sri Lanka (formerly known as Ceylon) and represents superior quality and taste. This higher grade organic green tea has a light and smooth body. The long twisted dark green leaves give way to a dandelion colored liquor offering notes of peach, sweet grass, and hay that has little astringency and a clean finish.
Manufactured in the Uva region in eastern Sri Lanka (east of the other popular regions such as Nuwara Eliya and Dimbulla), this organic tea is biodynamically farmed on one of the well known Staasen group of plantations, about 3300-6500 feet in elevation.
Ingredients: organic Sri Lankan green tea
Origin: Idulgashinna Estate, Uva, Sri Lanka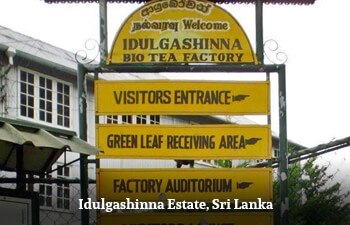 Uva is a province landlocked in southern Sri Lanka, and is one of the most remote parts of the country due to its difficulty of access. The climate here imparts distinct tasting notes on the high-grown tea - the region is exposed to winds from the southeast and northwest, bringing gusts of dry air to the area. Because of how arduous it is to get to Uva, tea production here relatively limited. Located near Halbummulla, the Idulgashinna Estate is celebrated as both the world's first-ever internationally certified organic tea garden in 1987 and the first garden in Sri Lanka to produce green tea.
Steeping Instructions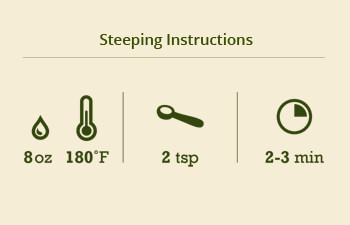 At Arbor Teas, we believe tea should be brewed to suit your personal taste. We're happy to make recommendations to get you started, but don't hesitate to experiment! When brewing your tea, your main considerations are tea quantity, water temperature, and steeping time. We recommend green and white teas to be steeped for 2 to 3 minutes in water heated to not-quite-boiling, just as bubbles begin to form on the bottom of the pan (approximately 170 to 180 degrees F). For the best flavor, use fresh water whenever possible. Try not to steep your tea longer than necessary, as you'll extract undesirable bitterness from the leaves. If you want a stronger brew, don't steep longer, just use more tea. And don't forget to re-steep your tea leaves to get the most out of your leaf!
Looking for more info? Check out our How-To Guides and Eco-Brewing Tips!
Staff Perspectives
Lea

"Very pleasing taste, it's delicate with a light buttery note that reminded me of eating artichokes as a child."

Sarah

"Mmm, this is a really nice lightly delicious tea. It reminds me of white asparagus with butter and I was surprised by the floral taste at the end."
Health Benefits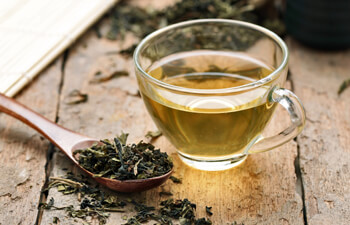 Like all true tea, green tea offers many potential health benefits. Research has found that tea (Camellia sinensis) can have many positive effects on human health, including improved cardiovascular function, cancer risk reduction, improved immune function, improved oral health, and help with weight management. Tea is also full of polyphenols, which are a class of antioxidant that help your body maintain homeostasis and balance your stress levels.
Green tea specifically is known for its array of health benefits, which have been supported by a growing number of studies. Green tea research has demonstrated that it may be an effective anticancer agent for breast cancer, lung cancer, kidney cancer and prostate cancer, among others. Studies have shown a link between green tea and weight loss, and the ability to modulate energy metabolism, aid in body fat regulation, and possibly promote preferential loss in abdominal fat. Research has also shown that green tea may increase performance for short term memory tasks, as well as being increasing potency of antibiotics. Other peer-reviewed studies link green tea to healthy skin, help with lowering cholesterol, and regulating diabetes. It's important to keep in mind that many of these studies monitor subjects who drink several cups of green tea per day.
For more information about the health benefits of green tea, and for direct sources of the above information, check out our Tea Health Benefits page!
Please note: the information above is for educational purposes only and has not been evaluated by the Food and Drug Administration. This information is not intended to diagnose, treat, cure, or prevent any disease.