Organic Keemun Black Tea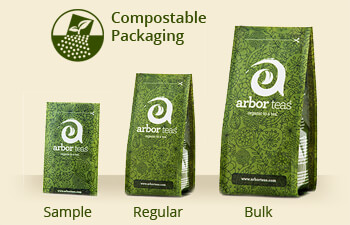 This distinctive organic Chinese tea originally hailed from the Qimen County of Huangshan, in China's eastern Anhui province. In fact, "Keemun" was actually the English spelling for "Qimen". This Fair Trade Certified organic loose tea consists of medium sized, twisted leaves. Its brown infusion features a smooth slighty roasted quality, with a sweet juicy finish. Because of these qualities, Keemuns are often compared to Burgundy wines. Grown and manufactured in the neighboring Jiangxi Province, this organic and Fair Trade Certified Keemun is a great example of an affordable Keemun.
This organic tea is our standard grade Keemun organic black tea. For those looking for a higher grade Keemun, please try our Organic Keemun Premium Black Tea.
Ingredients: organic and Fair Trade Certified Chinese black tea
Origin: Dazhangshan Tea Gardens, Jiangxi Province, China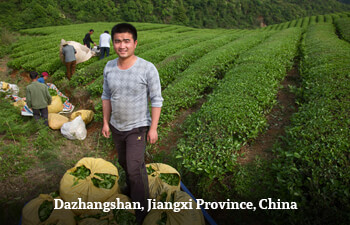 Jiangxi Province, located in eastern China, is surrounded by mountains on three sides and sits comfortably in a subtropical climate, making it an excellent place for growing tea. Situated in Wuyuan county, the Da Zhang Shan Tea Garden maintains the region's 1200-year reputation as the "golden triangle" of exceptional tea production. Certified organic in 1997, Da Zhang Shan was the first producer organization in China to gain Fair Trade certification in 2001. With over 5,400 member households, the Da Zhang Shan Tea Association has used their premiums to renovate 3 factories, establish a microcredit program, and build a school, among many other initiatives.
Steeping Instructions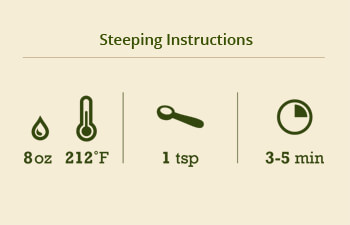 At Arbor Teas, we believe tea should be brewed to suit your personal taste. We're happy to make recommendations to get you started, but don't hesitate to experiment! When brewing your tea, your main considerations are tea quantity, water temperature, and steeping time. We recommend black teas to be steeped for 3 to 5 minutes in water heated to a full, rolling boil. For the best flavor, use fresh water whenever possible, and avoid overboiling. Try not to steep your tea longer than necessary, as you'll extract undesirable bitterness from the leaves. If you want a stronger brew, don't steep longer, just use more tea. And don't forget to re-steep your tea leaves to get the most out of your leaf!
Looking for more info? Check out our How-To Guides and Eco-Brewing Tips!
Staff Perspectives
Aubrey

"This tea is a nice low-key option, it does not overwhelm or overpower. Great for blending or as a smooth, unobtrusive self drinker."
Health Benefits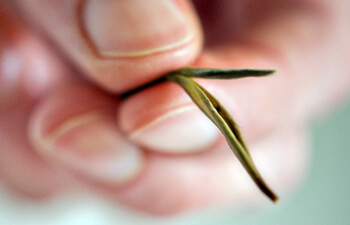 Like all true tea, black tea offers many potential health benefits. Research has found that tea (Camellia sinensis) can have many positive effects on human health, including improved cardiovascular function, cancer risk reduction, improved immune function, improved oral health, and help with weight management. Tea is also full of polyphenols, which are a class of antioxidant that help your body maintain homeostasis and balance your stress levels. Black tea specifically has been found to regulate blood sugar in diabetics better than other types of tea, according to a study done by the University of Massachusetts Amherst.
For more information about the health benefits of black tea and other types of tea, and for direct sources of the above information, check out our Tea Health Benefits page!
Please note: the information above is for educational purposes only and has not been evaluated by the Food and Drug Administration. This information is not intended to diagnose, treat, cure, or prevent any disease.