Organic Rwanda Silver Needle White Tea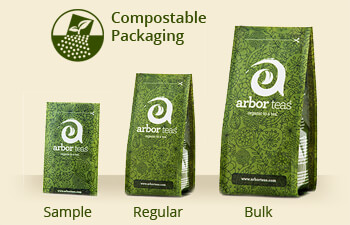 This wonderful version of a silver needle-style organic white tea from Rwanda has a consistency that is unmatched! Its outstanding quality is obvious in the tight, glossy, bud-only needles that are uniformly one inch in length. Instead of the traditional silver white buds of China, Rwanda's Rukeri cultivar presents a silvery dark green bud. The wet leaf and bright liquor smells of timothy hay and honey. The viscous brew is extremely smooth and creamy with notes of whole wheat and sun-ripened tomato skin.
Grown and manufactured at the award winning Sorwathe Tea Estate and Factory, this organic and Fair Trade Certified Rwanda Silver Needle White Tea is a real delicacy that proves excellent white tea does not always have to come from China.
Ingredients: organic Rwandan white tea
Origin: Sorwathe Ltd, Rulindo Province, Rwanda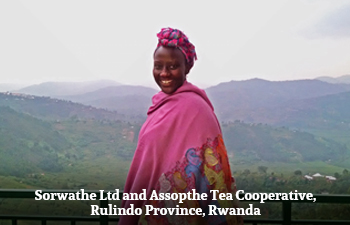 Rwanda is a tea growing region that is almost entirely unknown in the specialty tea market. However, that is starting to change as climate change endangers traditional tea growing regions in Asia and as Rwandan producers begin to experiment with and create outstanding orthodox teas. Located near the equator in Africa, Rwanda is predicted to be one of the main tea growing regions of the future. One of the most successful tea gardens and co-ops in Rwanda is the Sorwathe Tea Factory and Plantation and the Assopthe Tea Cooperative. Together they employ 3,000 factory and field workers and provide wages for an additional 3,500 small farmer members.
Founded in the 1970s, the factory and tea fields survived the 1994 genocide by offering steady employment and on-time pay to both Hutus and Tutsis. In 1998, the Associated Press said "In a country paralyzed by tribal violence, Cyohoha farm [Sorwathe] is rare in hiring workers without regard for ethnicity. Its success stands as an ideal." With a long standing (and award winning) commitment to social responsibility, they are also Fair Trade Certified. They have used fair trade premiums to support the creation of a library and hospital, fund school updates and a pre-school nutrition program (providing daily morning porridge), and construct an athletic field where many employees play sports after work. Premiums also helped introduce rocket stoves and solar stoves which allowed for smokeless cooking and reduced the consumption of firewood by 90%.

Read our field notes from our visit to Sorwathe!
Steeping Instructions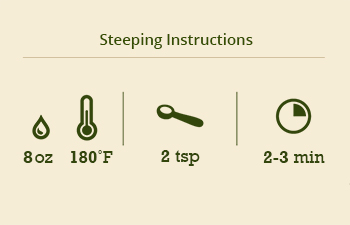 At Arbor Teas, we believe tea should be brewed to suit your personal taste. We're happy to make recommendations to get you started, but don't hesitate to experiment! When brewing your tea, your main considerations are tea quantity, water temperature, and steeping time. We recommend green and white teas to be steeped for 2 to 3 minutes in water heated to not-quite-boiling, just as bubbles begin to form on the bottom of the pan (approximately 170 to 180 degrees F). For the best flavor, use fresh water whenever possible. Try not to steep your tea longer than necessary, as you'll extract undesirable bitterness from the leaves. If you want a stronger brew, don't steep longer, just use more tea. And don't forget to re-steep your tea leaves to get the most out of your leaf!
Looking for more info? Check out our How-To Guides and Eco-Brewing Tips!
Staff Perspectives
Marina

"This tea is like our Chinese Silver Needle's sassier cousin."

Aubrey

"I'm as impressed by this tea as I am by the social initiatives at the estate it comes from!"
Health Benefits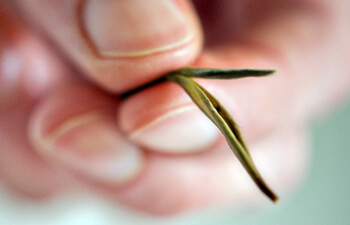 Like all true tea, white tea offers many potential health benefits. Research has found that tea (Camellia sinensis) can have many positive effects on human health, including improved cardiovascular function, cancer risk reduction, improved immune function, improved oral health, and help with weight management. Tea is also full of polyphenols, which are a class of antioxidant that help your body maintain homeostasis and balance your stress levels. Researchers have also found that when applied topically, white tea may help prevent wrinkles and protect from sun damage. It's also been demonstrated that white tea extract can inhibit the production of fat.
For more information about the health benefits of white and other types of tea, and for direct sources of the above information, check out our Tea Health Benefits page!
Please note: the information above is for educational purposes only and has not been evaluated by the Food and Drug Administration. This information is not intended to diagnose, treat, cure, or prevent any disease.