Organic Thailand Silver Needle White Tea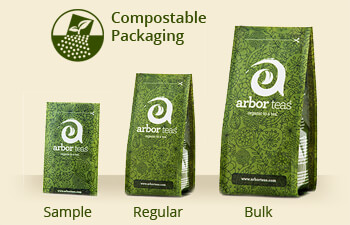 Grown in the lush jungles of the Chiang Mai province in Northern Thailand and surrounded by rivers and fertile soil, this unique find is a truly exceptional silver needle-style white tea! Hand crafted in micro-batches, this organic tea is given the highest level of care and attention by only a few dedicated individuals at the Araksa Tea Garden. The dry leaf features gorgeous downy bud-only needles with a slightly darker hue than our Chinese Silver Needle White Tea. The wet leaf has a sweet and sugary aroma with notes of clover honey and stewed apricots, while the liquor offers a viscous mouthfeel with a sweet aftertaste that reminds of milk and honey.
Grown and crafted by the Araksa Tea Garden in Thailand, this beautiful organic white tea is an excellent example of high quality, micro-batch tea production; proving that a relatively new growing region can produce artisan teas to equal those of traditional growing areas.
Ingredients: organic Thai white tea
Origin: Araksa Tea Garden, Baan Chang, Chiang Mai, Thailand
Araksa Tea Garden is located within the lush jungles of the Chiang Mai province in Northern Thailand just south of Chiang Dao Wildlife Sanctuary. The soil is lush and fertile and the garden is surrounded by several buffers that create natural air and ground filtration. These buffers include banana and bamboo trees, and plants such as lemongrass which are used as natural pest control. The garden advocates against slash and burn techniques, instead encouraging long-term growth and more sustainable cash crops like lychee and longan trees.
Founded in 2014 with sustainability at the core of its vision, this young organic tea and herb garden is an example of a new wave of small artisanal tea farms which not only produce excellent tea, but simultaneously seek to revive neglected farms. Additionally, Araksa Tea Garden supports the local community through its Himmapaan Foundation which helps to repair land damaged by tourism and provides access to education by sponsoring teachers in remote mountainous schools.
Steeping Instructions
At Arbor Teas, we believe tea should be brewed to suit your personal taste. We're happy to make recommendations to get you started, but don't hesitate to experiment! When brewing your tea, your main considerations are tea quantity, water temperature, and steeping time. We recommend green and white teas to be steeped for 2 to 3 minutes in water heated to not-quite-boiling, just as bubbles begin to form on the bottom of the pan (approximately 170 to 180 degrees F). For the best flavor, use fresh water whenever possible. Try not to steep your tea longer than necessary, as you'll extract undesirable bitterness from the leaves. If you want a stronger brew, don't steep longer, just use more tea. And don't forget to re-steep your tea leaves to get the most out of your leaf!
Looking for more info? Check out our How-To Guides and Eco-Brewing Tips!
Staff Perspectives
Trish

"I love to wake up from a sleepy morning with this tea. Delicate and light."

Chelsea

"Thick and sweet smelling, delicate yet rich on the palate. A very special tea I would bring out to impress guests."
Health Benefits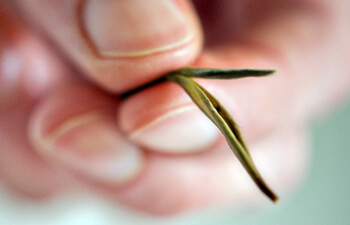 Like all true tea, white tea offers many potential health benefits. Research has found that tea (Camellia sinensis) can have many positive effects on human health, including improved cardiovascular function, cancer risk reduction, improved immune function, improved oral health, and help with weight management. Tea is also full of polyphenols, which are a class of antioxidant that help your body maintain homeostasis and balance your stress levels. Researchers have also found that when applied topically, white tea may help prevent wrinkles and protect from sun damage. It's also been demonstrated that white tea extract can inhibit the production of fat.
For more information about the health benefits of white and other types of tea, and for direct sources of the above information, check out our Tea Health Benefits page!
Please note: the information above is for educational purposes only and has not been evaluated by the Food and Drug Administration. This information is not intended to diagnose, treat, cure, or prevent any disease.