Announcing our 2020 Can You Dig It? Photo & Video Contest Winners!
Posted by Arbor Teas on 15th Oct 2020
Since 2010, we've packed our organic loose leaf teas and herbs in backyard compostable packaging, offering a sustainable no-waste alternative to our customers. We believe so strongly in the importance of composting, that we launched our very first photo and video contest called Can You Dig It? in May 2020. What a joy it was to have so many accept our challenge to capture the beauty of home composting in photo and video! We were delighted and inspired by the many wonderful submissions, and send a big THANK YOU to all participants for getting down and dirty with us!
May these wonderful photos and videos inspire you to begin composting and keep composting! Be sure to check our Facebook and Instagram as we will continue to share these and many of the other entries!

First Prize Winner - Photo
$1500 + 1 year of tea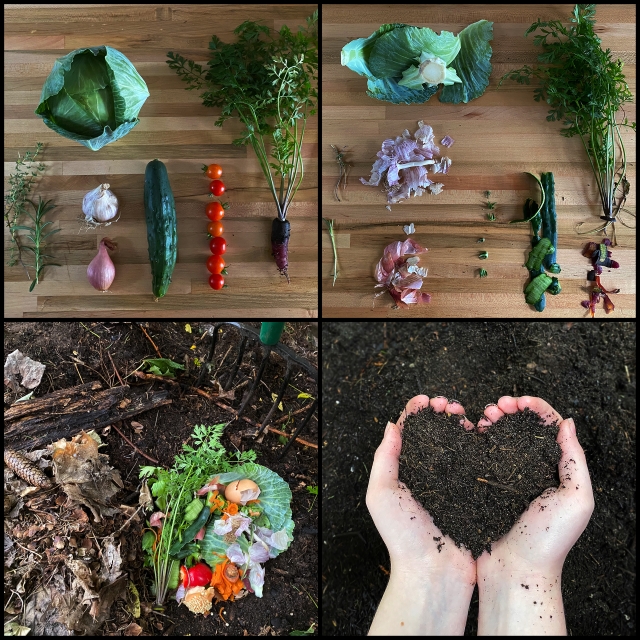 Breakin' it Down
by Kerry Sixbery
"Learning to compost this summer, caring for the earth and making something useful out of trash, has filled my heart. This is the first compost I've ever made. Hot composted with kitchen scraps and yard waste. It was so cool to watch it transform."

First Prize Winner - Video
$1500 + 1 year of tea
30 Days of Composting in 30 Seconds
by Betsy McMillin
"This video captures every step of the composting process, from tossing food scraps into my compost bucket to turning the compost to making compost tea. I love putting those beautiful nutrients back into the soil to grow the happiest, tastiest vegetables. ... In this video I condensed some steps, like the compost tea, which has to steep for four to seven days. I hope that this gives a little snapshot of my month-long composting process."

Second Prize Winner - Photo
$750 + 1 year of tea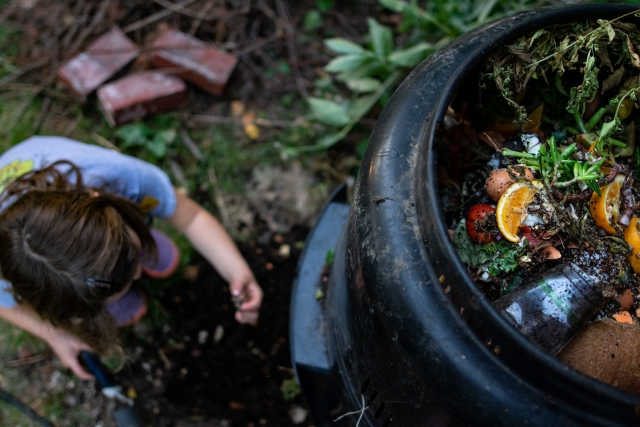 Rainbow to Riches
by Katie Goodall
"We create so much compost in our house, and are amazed how much waste we save. This particular contribution to our pile was so colorful, I couldn't resist taking a photo. Our daughter was busy digging out the bottom, looking for rolly pollies."

Second Prize Winner - Video
$750 + 1 year of tea
Urban Composting
by Andrew Altman
"For our family, the greatest motivator for composting is to reduce our overall waste output by not sending anything to the landfill that can be reused or recycled. We live in the city and luckily there are private and public services that collect compostable waste for use in community gardens. This video is a little look into our trip down to the corner drop off with the NYC skyline in the background."
Transcript
0:02-0:08
child: "Look at Lolly, she's holding the bucket."
mom: "What's she going to do with it"
child: "Put it in the compost place!"
mom: "Ok, let's go."

0:16-0:25
mom: "Dump it in, but don't lose your bucket."
child: "Ewwwww."
mom: "Good job!"
child: "We didn't get the stems."
mom: "That's ok"

Third Prize Winner - Photo
$250 + 1 year of tea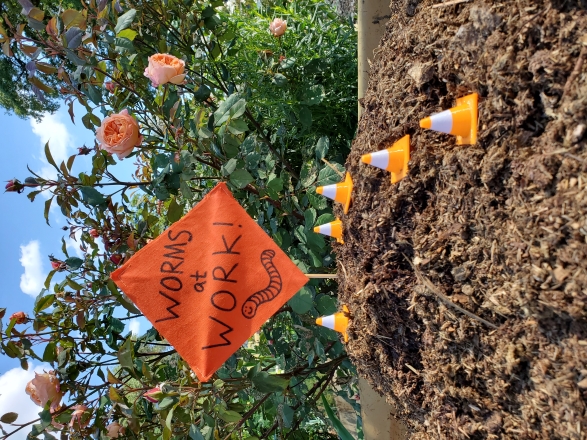 Worms at Work!
by Liron Galliano
"This picture was inspired by the time I spent volunteering at an elementary school garden near my home. The students there liked to turn over the compost pile and see all the big pink worms inside. We had some great discussions about worm fact and myths, and took care to keep our hard-working worms moist and well-fed. When it was time to use the compost in the garden, the kids would carefully pick out the worms and put them into the fresh side of the compost bin so they could keep on growing."

Third Prize Winner - Video
$250 + 1 year of tea
Compost is Beautiful
by Sandy Nervig
" Compost is Beautiful tells the miraculous tale of a scrumptious, mouthwatering watermelon captured on canvas in an elegant still life painting by William Meritt Chase in 1869, that comes to life, a la 'Dorian Gray,' to join the circle of life that is composting. Besides the beauty of keeping organic waste out of landfills, composting harnesses the power of nature's decomposition process to benefit you and your garden."