Field Notes from Nepal: The Team Travels to the Other Side of the World
Posted by Aubrey @ Arbor Teas on 14th Aug 2018
After a relatively smooth 3-part transcontinental plane ride, Lea, Trish and I made it to Kathmandu where the rainy monsoon weather and the thick air of Nepal greeted us. Only a few degrees of longitude separated us from being exactly half way around the world from our hometown and we were struck with the notion that we were very far from Michigan.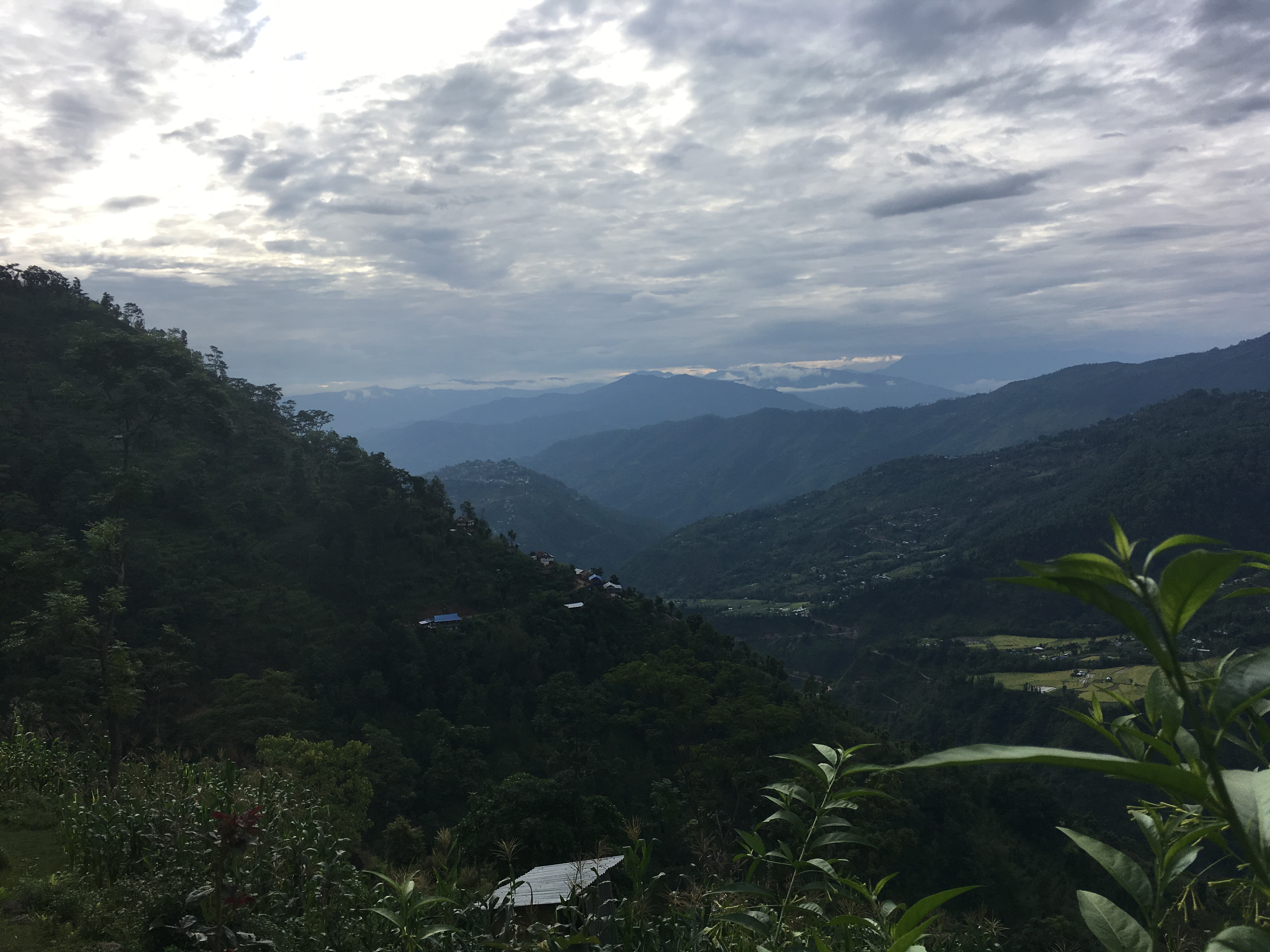 We took a few days to settle into our new time zone in Kathmandu, before we headed into the mountains to visit the producer of our Organic Nepal Green Tea and Organic Nepal Black Tea. The Kanchanjangha Tea Estate (KTE) is located at the far eastern border of Nepal, just west of Darjeeling, India and north of the most famous tea-growing region of Nepal, Ilam. After yet another plane ride, we began our ascent up the mountain. A six hour jeep ride and 30 minute 4x4 trek followed the road as it climbed towards the tea estate - full of bumps and switchbacks, white-out fog conditions, and steep drop offs. We arrived in the dark where a constellation of lights from family homes and nearby villages dotted the hillsides across the valley.
The next morning, we woke up to the beautiful sight of foggy valleys, rolling hills, and healthy organic gardens growing everything from corn to turmeric to banana to lime to camellia sinensis. It was then that Trish and Lea, on their first trip to origin, saw a live tea bush!
Over the next few days we were given a peek into the life of a Nepali tea grower at KTE. Unlike other visits to origin we have done, this one was far more immersive. Without a carefully curated agenda we were able to live alongside the workers at KTE and participate in their daily lives. Our host Nishchal Banskota, whose father founded KTE, also led us through the gardens and gave us a peek into the methods used to make these beautiful teas. KTE is characterized by particularly steep and rugged terrain that is often +/- 60 degrees incline. The factory uses wood-fired dryers, rolling machines, hand rolling, hand sorting and sorting machines for their tea production.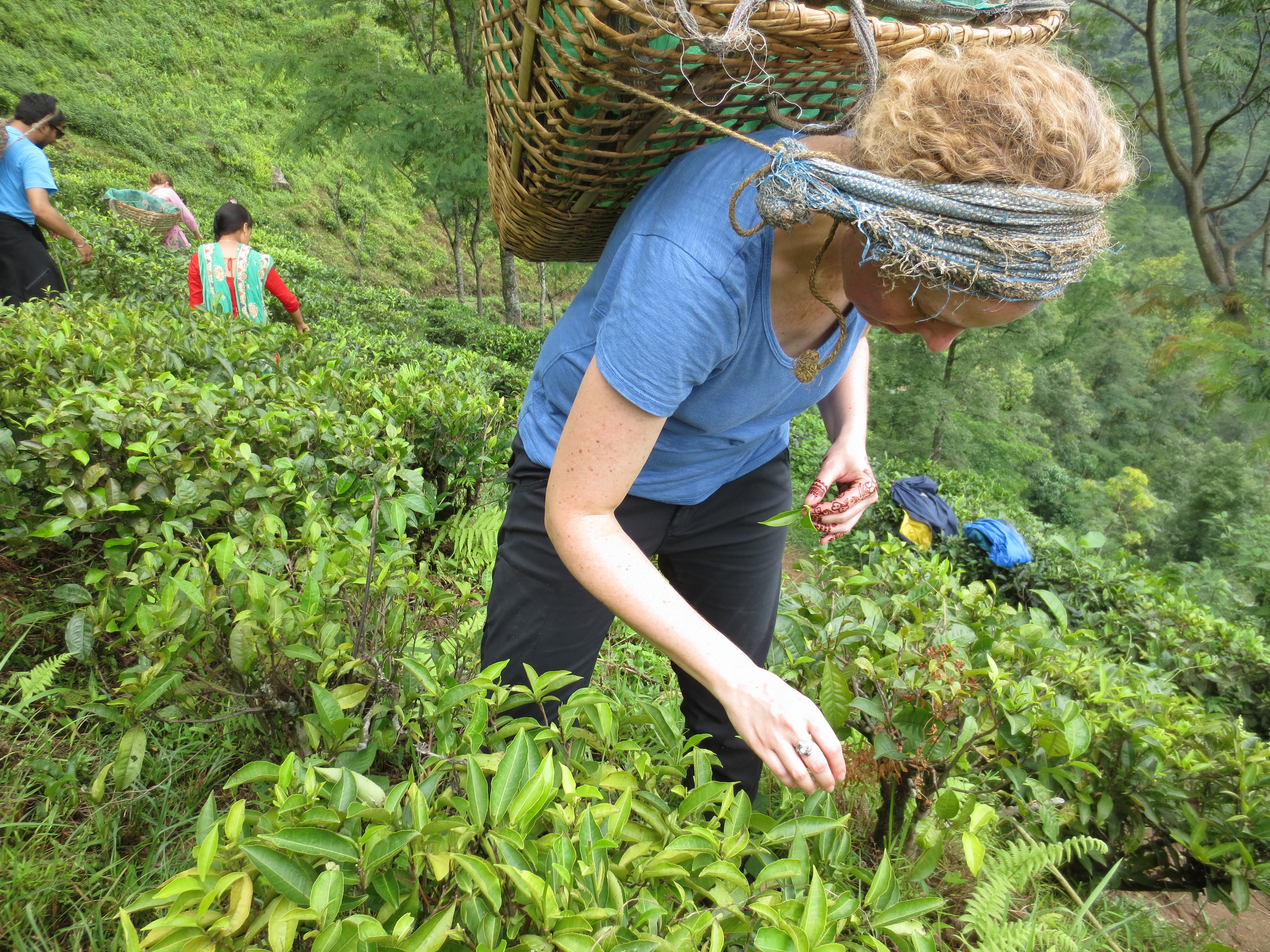 Trish and Lea gained an appreciation for how much effort truly goes into one cup - especially when we went to work making our own batch of tea! Baskets strapped to our heads, we went out into the steep fields to do some picking. Praying mantis' and grasshoppers kept us company among the fresh leaves. We were instructed to pick two leaves and a bud, and with only a few slip ups down the hill we made it out with baskets of tea that weren't nearly as full as the workers'.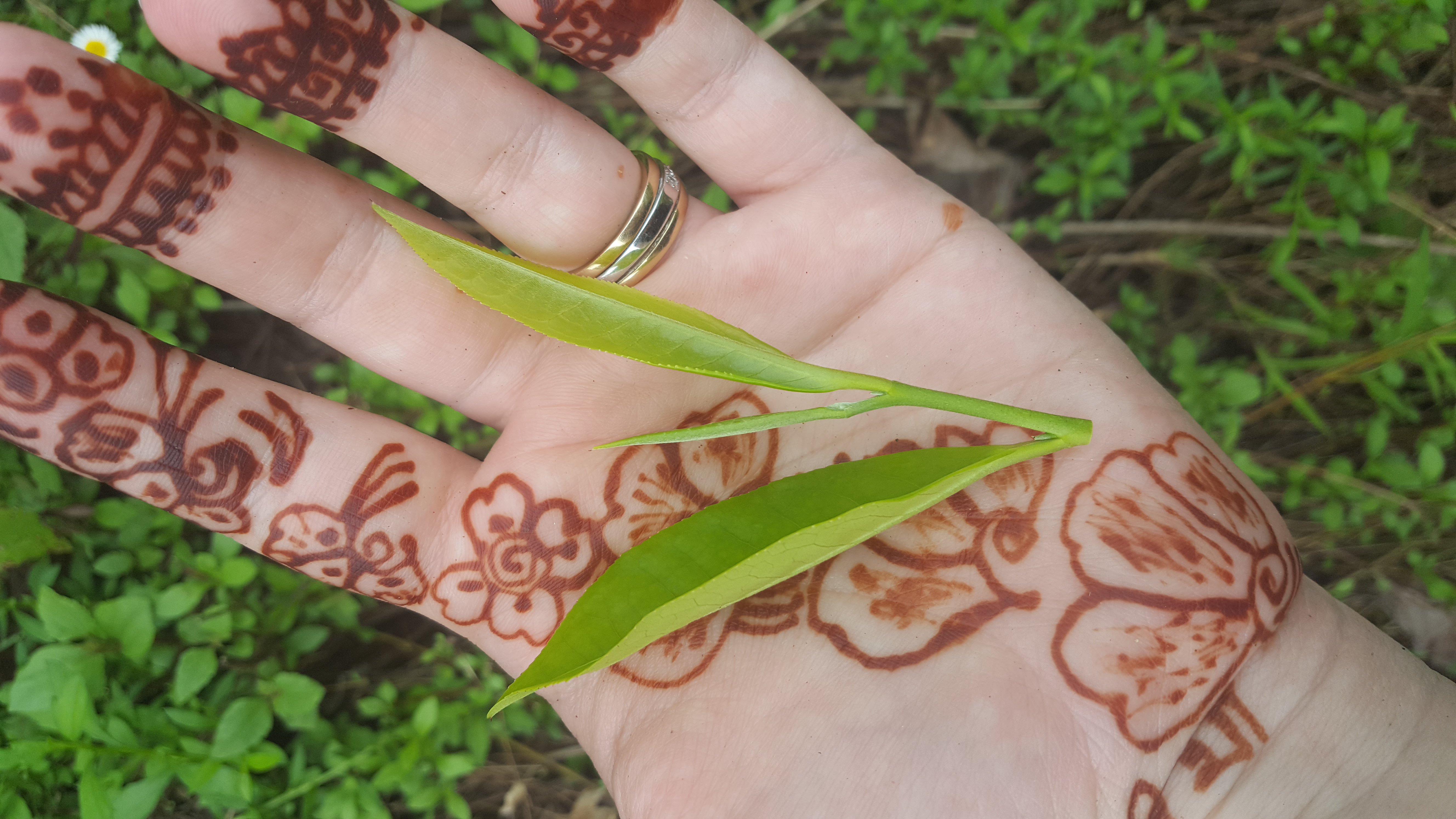 After picking, we let the tea wither overnight and then began the arduous process of hand-rolling. The manager of KTE kept a close eye on our progress and let us know when it was time for the next step: drying. Unfortunately, we let our tea dry a little too long and it resulted in a burnt tea. Though certainly not retail worthy, it was a tea we were proud of!
We also had the chance to help sort through tea leaves and remove the buds to make a silver needle-style (or bud only) tea. This really gave us an appreciation for why this tea fetches such a hefty price! The process is slow and tedious.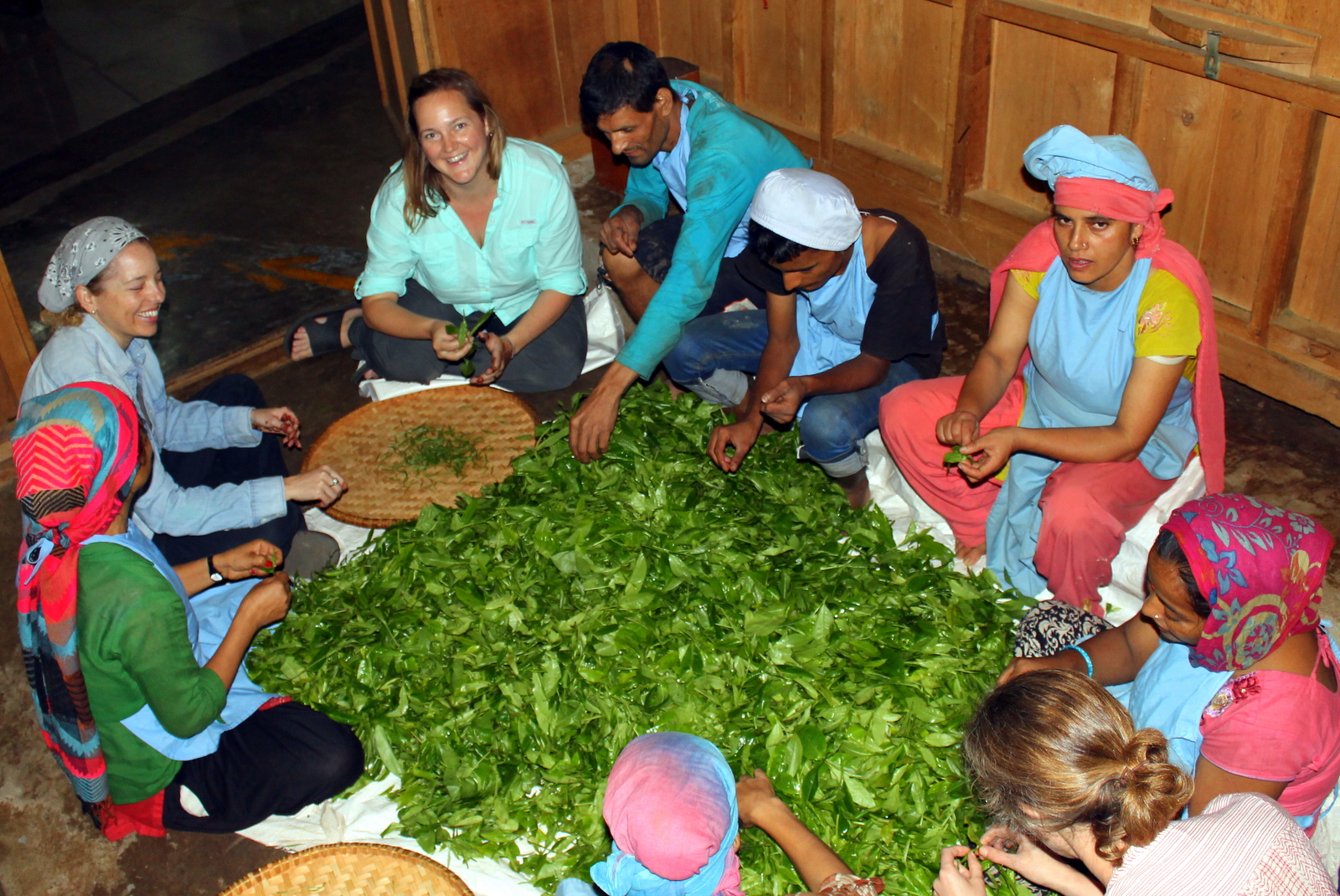 A major theme throughout KTE, and the entire trip itself, was the incredible priority that Nepalis place on supporting and helping one another. NGOs abound. A growing movement of individuals and economic development projects actively support those in need. The immense social impact that KTE has on its own community and the surrounding area was evident. In fact, KTE is not an estate at all, but functions as a cooperative (despite the fact that "estate" is in its name). Its history is inextricably tied to the development of co-ops in Nepal and has become a model for many other Nepali co-ops. Neither the Nepali government nor a large company owns the land - the ownership of the land and the profits from farming the land remain in the hands of the farmers. Additionally, the employment arrangement is much different than other gardens we have visited. The pluckers aren't paid by the weight of the tea they pick, which is typical. Instead they're paid by a day's work and their schedules are flexible. The estate also offers subsidized food for employees, saving accounts with 8% interest, and pensions.
Additionally, while we were at KTE they were giving away five cows, which was a relatively important event for the estate and drew a crowd! The cows were given away to workers through a lottery system, and when those cows bear calves they will be given back to KTE to be given away as well. Cows not only have important significance in the Hindu religion, but can be an additional source of revenue for an owner as the manure can be sold back to the estate for fertilizer and milk can be sold in the village.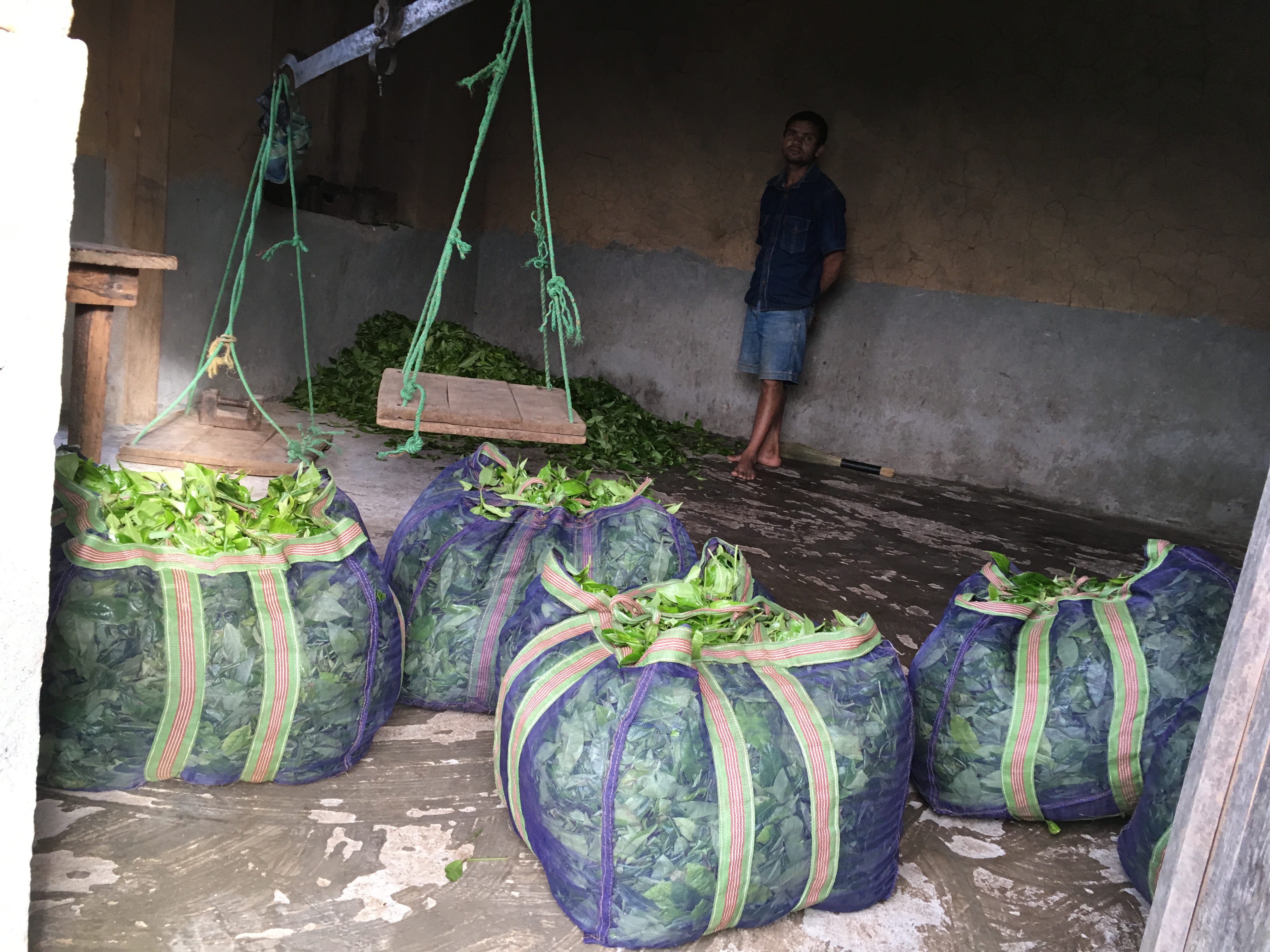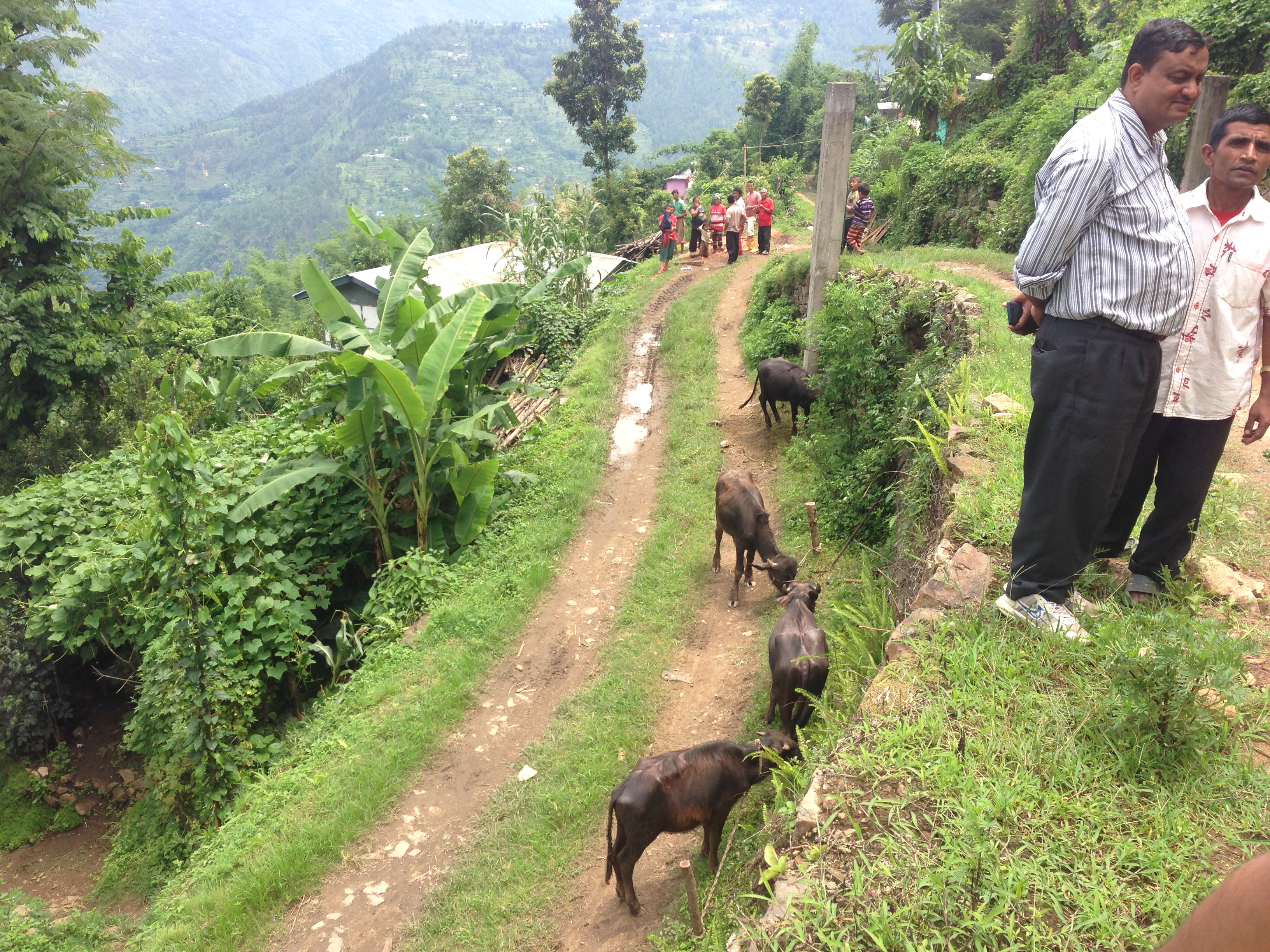 We also saw scholarships being given to children, and even got to visit the village school which was established by the KTE's founder. KTE provides each of its workers' children with a scholarship for school, supplies, and one school uniform.
Another resounding theme throughout the trip was the destruction from and restoration after the 2015 earthquake in Nepal. From Kathmandu to KTE the devastation was immense. Temples had been reduced to piles of bricks and even two years later support scaffolding was still clinging to the sides of buildings as they put together their cities and houses. In the tea garden, workers and community members were still working to repair houses that had been damaged by the earthquake.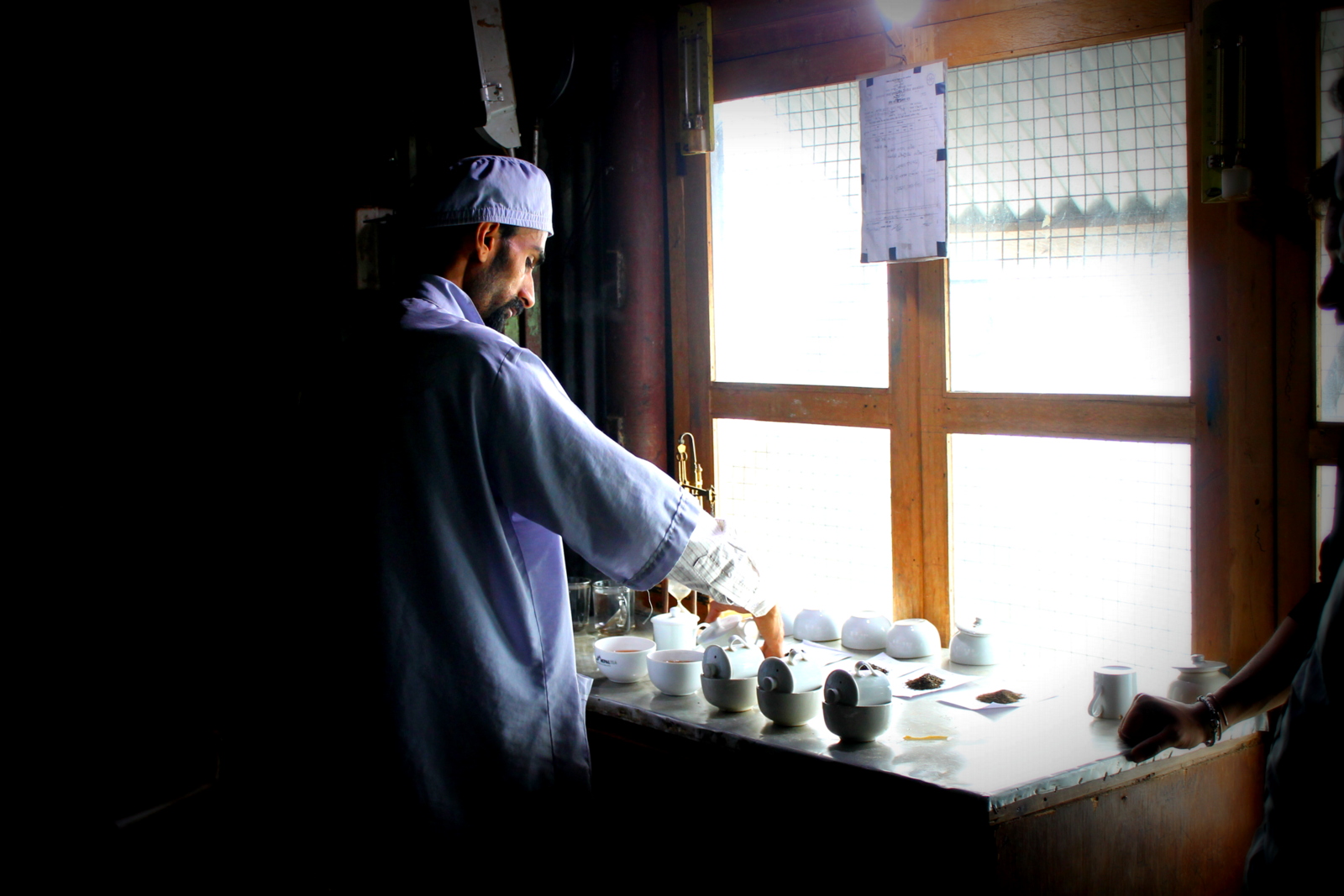 After six days at the estate, we left the idyllic beauty of the mountains and the quiet of the gardens with a heavy heart. One last stop to Kathmandu, and then it was time to head back stateside. We left with newfound knowledge, appreciation and a desire to come back. As always, we are incredibly grateful to have had the experience to travel to such an amazing corner of our globe and learn more about the people and places that bring us the tea we love to share with you.