Organic Nettle Leaf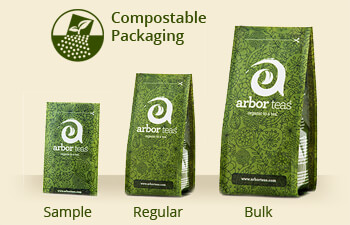 Our loose leaf Organic Nettle Leaf (Urtica dioica), also known as stinging nettle, is a perennial member of the Urticaceae family grown in Vermont, USA. Contrary to its name, this dried organic herbal tea does not sting like the fresh leaves do! It is a common ingredient in folk medicine because of its high iron content and diuretic properties. While usually consumed for health reasons, Nettle Leaf is a caffeine-free herbal tea that can also be enjoyed for its flavor -- however it often doesn't make a convert until the third or fourth try. Its green leaves brew a vivid yellow cup that has a distinct aroma of damp hay and dandelion. The thick, herbaceous brew lingers in the upper palate with sweet, grassy notes that give way to savory, buttery tarragon as the liquor cools.
Ingredients: organic USA nettle leaf
Origin: Vermont, USA
Our nettle is grown on Foster Farm in Calais, Vermont. Foster Farm has been in the same family for over 200 years. They grow, harvest and process certified organic botanicals. Owners Peter and Annie originally founded the organic condiment company Annie's Naturals, and are exceptionally meticulous about the production methods, cleanliness and quality of the botanicals grown on their farm. Peter loves farming and Annie loves plants. The two melded their interests and passions together to establish their organic medicinal herb farm Foster Farm Botanicals. Now a band of ten, Foster Farm takes great pride in producing diverse botanicals, from growing and harvesting to drying and milling every botanical on their property. They are committed to being stewards of the land and are grateful to share their love of plants with the devoted crew and customers at Arbor Teas!
Steeping Instructions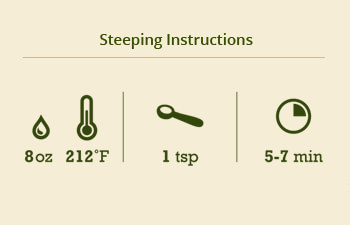 At Arbor Teas, we believe tea should be brewed to suit your personal taste. We're happy to make recommendations to get you started, but don't hesitate to experiment! When brewing your tea, your main considerations are tea quantity, water temperature, and steeping time. We recommend herbal and rooibos teas to be steeped for 5 to 7 minutes in water heated to a full rolling boil. For the best flavor, use fresh water whenever possible, and avoid overboiling. If you want a stronger brew, just use more tea. And don't forget to re-steep your tea leaves to get the most out of your leaf!
Looking for more info? Check out our How-To Guides and Eco-Brewing Tips!
Staff Perspectives
Lea

"I drink a cup or two in the morning or evening as a way to add a boost of iron to my diet. Try it blended with our Organic Crimson Berry Tisane for a fruity kick!"

Sarah

"Not surprisingly, I like Nettle because of its slight chamomile-like quality (you may notice that our Organic Chamomile is my all-time favorite herbal tea!). In contrast to Chamomile, Nettle has a thicker mouthfeel and is less floral."

Marina

"This is the tea I drink whenever I'm busier than usual. It helps keep me feeling strong & healthy. I also love gifting this tea to loved ones when they are ill. When sick, it's one of the few flavors I can still taste."
Health Benefits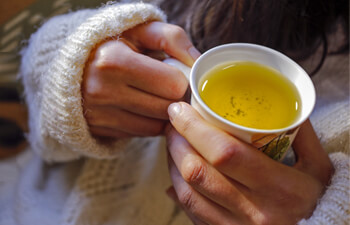 Nettle leaves dried for a tisane boast a number of potential health properties. It is a common ingredient in folk medicine because of its iron content and diuretic properties. Research has also linked nettle extract with antiproliferative (prevents spread of cells, especially malignant cells) effects on human prostate cancer cells. Nettle comes with the warning that drinking an excessive amount may result in an increased amount of estrogen in the body.
For more information about the health benefits of Nettle and other types of herbs, and for direct sources of the above information, check out our Herbal Tea Health Benefits page!
Please note: the information above is for educational purposes only and has not been evaluated by the Food and Drug Administration. This information is not intended to diagnose, treat, cure, or prevent any disease.