Organic Chamomile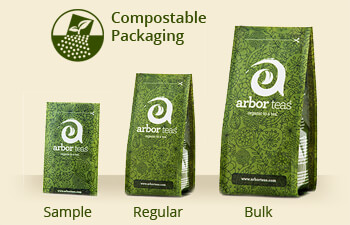 There are several varieties and countries of origin of Chamomile, but the best quality comes from Egypt. The sandy loam and nutrients from the Nile create perfect growing conditions for this organic herbal tea. Chamomile flowers are daisy-like in appearance with a yellow center and white petal. Our chamomile is meticulously harvested and hand packed to retain as many whole flowers as possible. The golden yellow infusion of this caffeine free organic loose leaf herbal tea is (not surprisingly) floral, almost buttery, with the tiniest bit of tartness in the finish; it is truly a gem of organic herbal tea from Africa.
In some parts of Europe, particularly southern France, chamomile plants have been strewn on floors and pathways to give the area a good scent. Many feel that Chamomile is a naturally soothing and relaxing herb, promoting restfulness and drowsiness. Chamomile tastes great with such condiments as honey, lime, lemon and cinnamon!
Ingredients: organic Egyptian chamomile
Origin: Egypt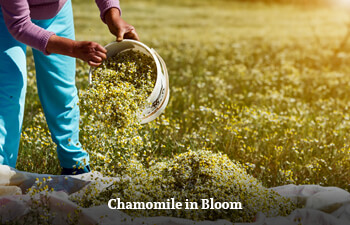 Positioned on the crossroads of the ancient spice road, Egypt has a long history in growing, processing, and preparing herbs. Not only does the fertile land of the Nile delta provide ideal growing conditions, but thousands of years of knowledge have created highly skilled farmers. The earliest written records of herbal practices in Egypt are found in the Ebers Papyrus dating from about 1500 BCE, which contains over 700 references to herbal remedies. In much of Egypt, growing and processing herbs is still done in the traditional way -- planting, harvesting and processing by hand. For some herbs like chamomile, this manual process is still required to keep the flowers as intact as possible.
Steeping Instructions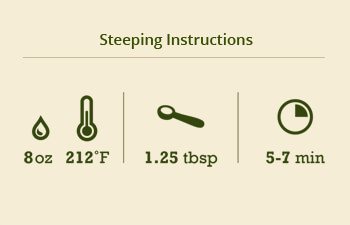 At Arbor Teas, we believe tea should be brewed to suit your personal taste. We're happy to make recommendations to get you started, but don't hesitate to experiment! When brewing your tea, your main considerations are tea quantity, water temperature, and steeping time. We recommend herbal and rooibos teas to be steeped for 5 to 7 minutes in water heated to a full rolling boil. For the best flavor, use fresh water whenever possible, and avoid overboiling. If you want a stronger brew, just use more tea. And don't forget to re-steep your tea leaves to get the most out of your leaf!
Looking for more info? Check out our How-To Guides and Eco-Brewing Tips!
Staff Perspectives
Sarah

"I'm not just saying this, but this is one of the best Chamomile teas out there! My mom was very into natural remedies, so I have had a lot of Chamomile tea in my 29 (Ha!) years. This one makes the entire family happy! My daughter loves to drink this herbal tea on winter nights."

Jeremy

"Personally, I don't prefer Chamomile on its own, but I love it in combination with peppermint in our Chamomile Mint blend."

Aubrey

"The appearance of the dried blossoms is so beautiful!"
Health Benefits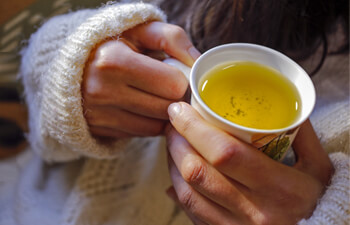 Chamomile may be best known for its relaxing qualities, a calming herb that many drink before bed. It's also loved for its ability to calm the stomach, particularly because chamomile oil contains anodyne compounds, which are antispasmodic and help reduce constipation, cramping and other stomach pains. Applied topically, chamomile can have an anti-inflammatory effect on the skin. Studies have also linked it with anticancer properties, specifically tested on the skin, prostate, breast and ovarian cancer types. In addition, it may be beneficial as a sleep aid, and is helpful with hemorrhoids, gastrointestinal distress, and colic conditions according to a study done at the Department of Urology and Nutrition in Cleveland, Ohio.
For more information about health benefits of Chamomile and other types of herbs, and for direct sources of the above information, check out our Herbal Tea Health Benefits page!
Please note: the information above is for educational purposes only and has not been evaluated by the Food and Drug Administration. This information is not intended to diagnose, treat, cure, or prevent any disease.