Organic Chamomile USA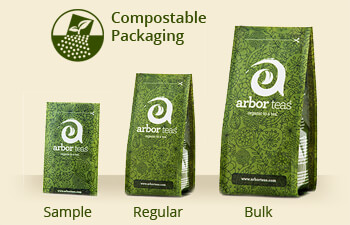 We are thrilled to add yet another organic herbal tea to our USA-grown catalogue! This exquisite chamomile not only shows off the botanical's beautiful daisy-like flower, but an intact green stem. Grown in Vermont and hand harvested by a small, dedicated team of organic farmers, this air-dried herb produces a clear, lemon-colored liquor that offers an aroma of spring meadow and sugar cookies. The caffeine free cup is lightly floral with notes of sunflower seeds and a slight mineral quality.
Perfect for a first-time chamomile drinker or an avid fan looking to try a new origin, this USA-grown chamomile is much brighter with a spring-like freshness when compared to our more traditional honey-like Egyptian chamomile. But, similar to chamomile grown everywhere this one tastes great with such additions as honey, lime, lemon and cinnamon!
Ingredients: organic USA chamomile
Origin: Vermont, USA
Our Chamomile USA is grown on Foster Farm in Calais, Vermont. Foster Farm has been in the same family for over 200 years. They grow, harvest and process certified organic botanicals. Owners Peter and Annie originally founded the organic condiment company Annie's Naturals, and are exceptionally meticulous about the production methods, cleanliness and quality of the botanicals grown on their farm. Peter loves farming and Annie loves plants. The two melded their interests and passions together to establish their organic medicinal herb farm Foster Farm Botanicals. Now a band of ten, Foster Farm takes great pride in producing diverse botanicals, from growing and harvesting to drying and milling every botanical on their property. They are committed to being stewards of the land and are grateful to share their love of plants with the devoted crew and customers at Arbor Teas!
Steeping Instructions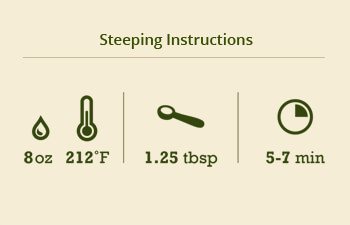 At Arbor Teas, we believe tea should be brewed to suit your personal taste. We're happy to make recommendations to get you started, but don't hesitate to experiment! When brewing your tea, your main considerations are tea quantity, water temperature, and steeping time. We recommend herbal and rooibos teas to be steeped for 5 to 7 minutes in water heated to a full rolling boil. For the best flavor, use fresh water whenever possible, and avoid overboiling. If you want a stronger brew, just use more tea. And don't forget to re-steep your tea leaves to get the most out of your leaf!
Looking for more info? Check out our How-To Guides and Eco-Brewing Tips!
Staff Perspectives
Aubrey

"Finding chamomile grown in the USA has been a real challenge, as this crop is extremely labor intensive with few mechanical assists. While many small farmers grow chamomile in the USA, few are able to harvest and dry it with the amount of care that we strive for at Arbor Teas. Foster Farm came to the rescue and we couldn't be happier with the result!"
Health Benefits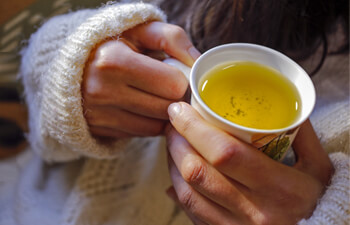 Chamomile may be best known for its relaxing qualities, a calming herb that many drink before bed. It's also loved for its ability to calm the stomach, particularly because chamomile oil contains anodyne compounds, which are antispasmodic and help reduce constipation, cramping and other stomach pains. Applied topically, chamomile can have an anti-inflammatory effect on the skin. Studies have also linked it with anticancer properties, specifically tested on the skin, prostate, breast and ovarian cancer types. In addition, it may be beneficial as a sleep aid, and is helpful with hemorrhoids, gastrointestinal distress, and colic conditions according to a study done at the Department of Urology and Nutrition in Cleveland, Ohio.
For more information about health benefits of Chamomile and other types of herbs, and for direct sources of the above information, check out our Herbal Tea Health Benefits page!
Please note: the information above is for educational purposes only and has not been evaluated by the Food and Drug Administration. This information is not intended to diagnose, treat, cure, or prevent any disease.