Organic Yaupon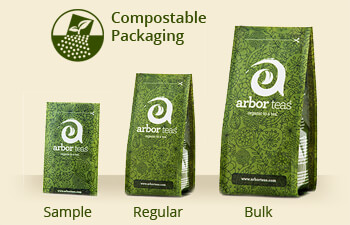 Our Organic Yaupon comes to us from Cat Spring, Texas where it is wild harvested and certified Authentic Produced by American Indians. Yaupon is the only naturally caffeinated plant native to the United States. Its leaves are used to create an organic herbal tea that brews up a light pale yellow, with an aroma of grassy meadow, lime zest and a distinct freshness. Unlike other yaupon on the market, our organic yaupon is not smoked or roasted. We refer to it as "green yaupon." Its smooth herbaceous brew has notes of olive oil, oregano, meyer lemon and a mineral tang that coats and lingers on the palate.
Yaupon was enjoyed for centuries, originally consumed and traded by Native Americans, until the tradition was lost. Sisters Abbianne and Jenna Dee are reviving the tradition in Texas by wild harvesting this indigenous leaf on their family land. Before it is picked, the sisters celebrate that it has "only been touched by sunshine and rainwater." As a result, this yaupon has a very low water and carbon footprint, making it a great alternative for those looking for a caffeinated cup grown closer to home!
Ingredients: organic USA yaupon
Origin: Cat Spring, Texas, USA
Cat Spring, Texas is situated between Austin and Houston, and though the town itself is quite small (population: 76), it is teeming with native yaupon. The sister team that started CatSpring Yaupon returned to their family land to cultivate and form a deeper connection with this little, yet powerful plant. Not only does CatSpring employ sustainable wild harvesting practices they also realize sustainability is about more than just the land. It's about people, too. That's one of the reasons they created their "People First" employment initiative to provide dignified employment opportunities in underserved communities. CatSpring Yaupon works directly with probation officers in their rural community to identify individuals exiting the criminal justice system to hire as harvesters, offering meaningful work as a springboard to their next step in life. Additionally, they work with women who have a history of generational poverty in their packaging facility.
Steeping Instructions
At Arbor Teas, we believe tea should be brewed to suit your personal taste. We're happy to make recommendations to get you started, but don't hesitate to experiment! When brewing your tea, your main considerations are tea quantity, water temperature, and steeping time. We recommend herbal and rooibos teas to be steeped for 5 to 7 minutes in water heated to a full rolling boil. For the best flavor, use fresh water whenever possible, and avoid overboiling. If you want a stronger brew, just use more tea. And don't forget to re-steep your tea leaves to get the most out of your leaf!
Looking for more info? Check out our How-To Guides and Eco-Brewing Tips!
Staff Perspectives
Trish

"I almost get a buttery, grassy taste, I also love that it's grown in the US!"

Lea

"Tastes fresh and grassy, with lightly lingering sweetness, great iced at a summer picnic!"
Health Benefits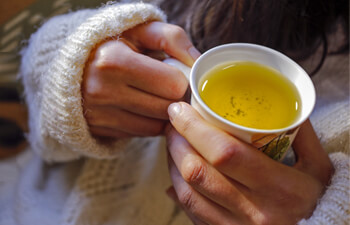 Yaupon is slowly making its way back into the tea scene. Consumed for hundreds of years as a healthful beverage by the Native Americans, Yaupon's most recent comeback has also brought a new wave (that is still in its infancy) of Western-based research studying its health benefits. Yaupon contains antioxidants and caffeine, with levels similar to what is found in yerba mate. Yaupon also contains polyphenols which can have anti-inflammatory and chemopreventive effects.
For more information about the health benefits of Yaupon and other types of herbs, and for direct sources of the above information, check out our Health Benefits of Herbal Tea page!
Please note: the information above is for educational purposes only and has not been evaluated by the Food and Drug Administration. This information is not intended to diagnose, treat, cure, or prevent any disease.