Organic Yerba Mate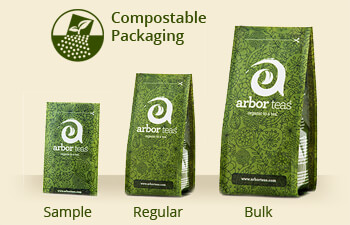 Yerba Mate (pronounced YUR-ba MAH-tay) is a small tree related to the holly plant, native to the subtropical highlands of Brazil, Paraguay, Uruguay, and Argentina where it is considered the national beverage. The light green leaves of this organic tea from South America yield an earthy, vegetative brew with a distinct herbal quality that can almost be characterized as minty. The leaves of this mate are dried by blowing hot air over them instead of the more traditional method of drying over burning wood. This new "smokeless" or "unsmoked" technique enhances the vegetal quality and lends a very light smoky flavor to the brew.
Please note: yerba mate contains a natural compound similar to caffeine (called matteine) and is legendary for helping to alleviate fatigue and stress and promoting mental clarity, but it should not be consumed by individuals wanting to avoid caffeine.
Ingredients: organic yerba mate
Origin: Misiones, Argentina
Misiones is one of 23 provinces in Argentina, located in the northeastern corner on the Misiones plateau, situated next to southern Brazil. The iron-rich soil is reddish in color (similar to soil in Yunnan, China) and promotes excellent Yerba mate production. The province draws water from three big rivers including the Paraná, Uruguay and Iguazú. The spectacular waterfalls of the Iguazú River are world famous. Our yerba mate is grown on a family farm established in 1984 in San Ignacio that prides itself on its green farming practices including replanting native trees in the area. In spring and summer the mate is harvested with machinery, in autumn and winter it is harvested by hand.
Steeping Instructions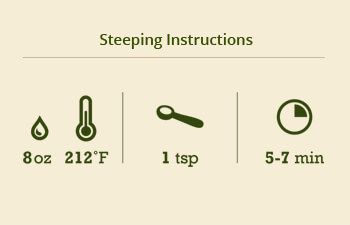 At Arbor Teas, we believe tea should be brewed to suit your personal taste. We're happy to make recommendations to get you started, but don't hesitate to experiment! When brewing your tea, your main considerations are tea quantity, water temperature, and steeping time. We recommend herbal and rooibos teas to be steeped for 5 to 7 minutes in water heated to a full rolling boil. For the best flavor, use fresh water whenever possible, and avoid overboiling. If you want a stronger brew, just use more tea. And don't forget to re-steep your tea leaves to get the most out of your leaf!
Looking for more info? Check out our How-To Guides and Eco-Brewing Tips!
Staff Perspectives
Chelsea

"I always take mate when traveling and love sharing with others. The silicone yerba mate gourds we sell are indestructible and it's often easier than making coffee!"

Sarah

"This was so interesting to drink! I knew it didn't have normal caffeine, but I certainly did feel that "zing" after one cup. It wasn't a caffeine buzz, but something equally invigorating without the hyper-ness you can sometimes feel after a cup of joe."

Jeremy

"Unlike many herbs, yerba mate can be infused in either hot or cold water."




"Yerba mate is a nice alternative for someone looking to substitute green tea with another caffeinated beverage"
Reviews
We always want to hear from you! Post your own review and earn 10 rewards points.
Health Benefits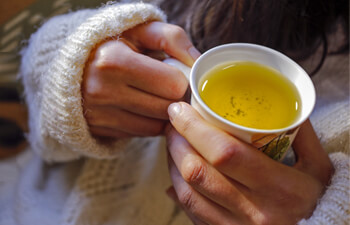 Yerba Mate is traditionally considered to be "the drink of the gods" by South American people. Yerba mate contains matteine, which is similar to caffeine, but is described as creating a slightly different caffeine "buzz" when consumed. It contains antioxidants, and one study found yerba mate to contain acids that are potentially beneficial in fighting cancer cells and other inflammatory diseases. Yerba mate also contains several bioactive compounds including vitamin C, B1 and B2, polyphenols, amino acids and minerals.
For more information about the health benefits of Yerba Mate and other types of herbs, and for direct sources of the above information, check out our Health Benefits of Herbal Tea page!
Please note: the information above is for educational purposes only and has not been evaluated by the Food and Drug Administration. This information is not intended to diagnose, treat, cure, or prevent any disease.
Liquid Vegetable of the Gaucho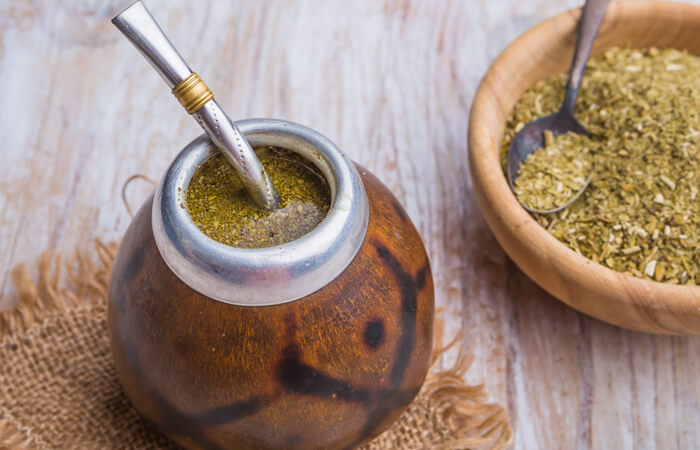 Yerba Mate (Ilex paraguariensis) is a small tree native to the subtropical highlands of Brazil, Paraguay, Uruguay, and Argentina. In much of South America, leaves of this plant are infused in water in a dried calabaza gourd and sipped through a filtered straw, called a "bombilla." This healthful brew is considered "the drink of the gods" by many indigenous peoples in South America, and is a staple in the diets of many South American cattlemen, or "gauchos," being a food product that can stand up to the rigors of life on the range. So prevalent is the consumption of yerba mate in South America, that mate bars are as widespread as coffee shops in the US. Traditionally, mate is often shared among close friends and family. The gourd and bombilla are passed around and around, refilling from time to time, in an act celebrating companionship.
For even more information about this and other traditions, visit our Tea Traditions Page!