Organic Roots & Fruits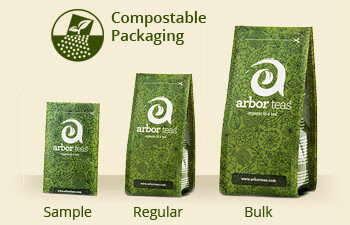 From the beautiful mountains of the Pacific Northwest to the rocky New England coastline, this organic herbal blend combines products from two sides of the country into one delicious tea. Organic wild blueberries come to us from a small farmer in Maine whose love for her fields shines through in everything she does. And top-notch organic burdock and dandelion roots come to us from the foothills of Mt. Washington. When combined, these North American super-fruits and super-roots create a light and fruity herbal tea that is naturally caffeine-free and represents some of the best the USA has to offer from sea to shining sea!
Ingredients: organic USA burdock root, organic USA dandelion root, and organic USA blueberry
Origin: Highland Blueberry Farm, Maine, USA
Wild blueberry plants creep out of rock crevices from the mainland to the coast in Maine, where it is the native berry. Wild blueberries grow in over 44,000 acres throughout the state. First harvested in the 1840s, blueberries have become adapted to the acidic and less fertile soil in Maine. Highland Blueberry Farm is nestled just off the Atlantic Ocean and tucked between hills. Wide fields of blueberry flowers blossom in the spring, and the fields hum with the sound of bees that owners Tom and Theresa Gaffney keep on their farm. The Gaffneys take pride in growing organically, and have been certified organic since 2002. Growing organically, and carefully cultivating their plants is very important to their farm.
Steeping Instructions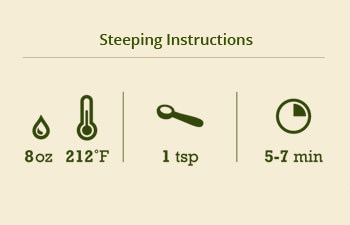 At Arbor Teas, we believe tea should be brewed to suit your personal taste. We're happy to make recommendations to get you started, but don't hesitate to experiment! When brewing your tea, your main considerations are tea quantity, water temperature, and steeping time. We recommend herbal and rooibos teas to be steeped for 5 to 7 minutes in water heated to a full rolling boil. For the best flavor, use fresh water whenever possible, and avoid overboiling. If you want a stronger brew, just use more tea. And don't forget to re-steep your tea leaves to get the most out of your leaf!
Looking for more info? Check out our How-To Guides and Eco-Brewing Tips!
Staff Perspectives
Chelsea

"I had the pleasure of visiting Theresa at her farm in Maine, where we source our blueberries for Roots & Fruits. I was lucky enough to tour the beautiful fields and try some of her blueberries in her delicious homemade muffins!"

Aubrey

"Burdock and dandelion roots are too often relegated to poor tasting tea bags. We wanted to create a healthy blend that highlights the sweetness of these roots. In walks wild Maine blueberries - a perfect combo!"
Reviews
We always want to hear from you! Post your own review and earn 10 rewards points.
Health Benefits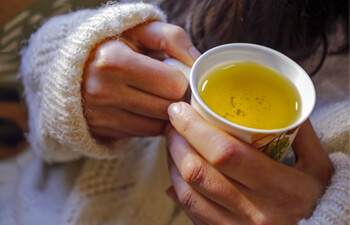 Burdock: Traditionally burdock root has been used as a diuretic and a digestive aid. Antioxidant compounds have also been found in the root, as well as having active ingredients found to promote blood circulation to the skin surface.
Dandelion: Dandelion root has been used in traditional Chinese medicine for a variety of ailments including stomach issues and increasing milk flow for nursing mothers. Additionally, it is sometimes used as a mild laxative and for improving digestion. In vitro studies have shown dandelion root to stimulate growth of bifidobacteria, which is a probiotic.
Blueberry: In 1996 the USDA Human Nutrition Research Center of Ageing at Tufts University tested 41 fruits and vegetables, and blueberries were found to have the highest concentration of antioxidants. Blueberries also contain micronutrients like vitamin C and folic acid. Additionally, their anthocyanin and polyphenol content may have potential anti-cancer properties and their flavonoid content may help with urinary tract infections.
For more information about the health benefits of various herbal teas, and for direct sources of the above information, check out our Herbal Tea Health Benefits page!
Please note: the information above is for educational purposes only and has not been evaluated by the Food and Drug Administration. This information is not intended to diagnose, treat, cure, or prevent any disease.