Organic South Indian Black Tea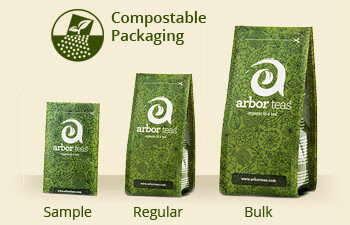 This fine organic black tea hails from the Indian state of Kerala, in the southern tip of the Indian peninsula grown amid lush rain forests. The infusion boasts a bright body with tangy sweet-n-sour notes that evaporate quickly in the mouth and medium astringency. It is produced as part of an experimental Small Farmers Tea Project, which works with many small organic farmers in South India who combine their leaves in a shared manufacturing facility for production. In India, most tea growers also own and operate their own tea manufacturing facility, which can be very costly. As a result, the creation of this unusual shared facility (unusual for India, but not necessarily unusual for other areas of the world's tea production) gives our customers a Fair Trade Certified, small farmer alternative for organic Indian tea!
Ingredients: organic Indian black tea
Origin: Kerala, India
Kerala, is an Indian state at the very southern tip of India. With 140 rainy days per year, Kerala has a wet and maritime tropical climate that is impacted by both a summer monsoon and a winter monsoon. Coconut, tea, coffee, cashew, and spices are among its many agricultural products, but what is most impressive is Kerala's production of black pepper -- accounting for nearly all of India's output. So, it's not surprising that some of the teas grown in this area absorb the aroma of the surrounding crops! Kerala's western coastal region is relatively flat compared to the eastern region, and it is crisscrossed by a network of canals known as the Kerala Backwaters which are internationally renowned for their beauty.
Steeping Instructions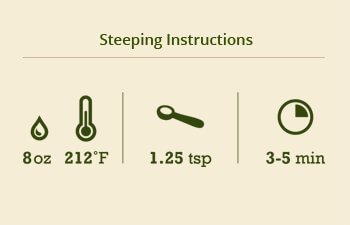 At Arbor Teas, we believe tea should be brewed to suit your personal taste. We're happy to make recommendations to get you started, but don't hesitate to experiment! When brewing your tea, your main considerations are tea quantity, water temperature, and steeping time. We recommend black teas to be steeped for 3 to 5 minutes in water heated to a full, rolling boil. For the best flavor, use fresh water whenever possible, and avoid overboiling. Try not to steep your tea longer than necessary, as you'll extract undesirable bitterness from the leaves. If you want a stronger brew, don't steep longer, just use more tea. And don't forget to re-steep your tea leaves to get the most out of your leaf!
Looking for more info? Check out our How-To Guides and Eco-Brewing Tips!
Staff Perspectives
Jeremy

"This tea is a nice bridge between an Indian Assam and a Darjeeling First Flush."

Aubrey

"Our South Indian Black Tea reminds me of a sunny, late summer day and replaces our previous Singampatti Oothu Estate Black Tea."
Reviews
We always want to hear from you! Post your own review and earn 10 rewards points.
Health Benefits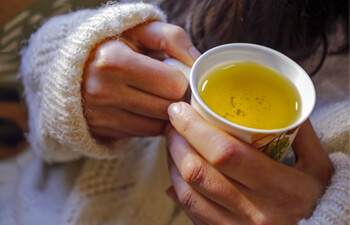 Like all true tea, black tea offers many potential health benefits. Research has found that tea (Camellia sinensis) can have many positive effects on human health, including improved cardiovascular function, cancer risk reduction, improved immune function, improved oral health, and help with weight management. Tea is also full of polyphenols, which are a class of antioxidant that help your body maintain homeostasis and balance your stress levels. Black tea specifically has been found to regulate blood sugar in diabetics better than other types of tea, according to a study done by the University of Massachusetts Amherst.
For more information about the health benefits of black tea and other types of tea, and for direct sources of the above information, check out our Tea Health Benefits page!