Organic Lemongrass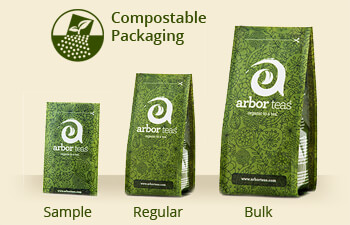 Grown in Kenya by a small women's cooperative, this organic lemongrass (Cymbopogon citratus) is deliciously bright and refreshing. In fact, it is the most vibrant tasting lemongrass we have ever tasted! Traditionally cultivated and enjoyed throughout Southeast Asia and Africa for both its role in traditional medicine and as a beverage, this lemongrass is true to its name delivering a slightly sweet lemony taste with just a hint of grassiness. Naturally caffeine-free, it makes an excellent loose leaf herbal tea on its own, or blend it with your favorite cuppa' for a lemony organic boost!
Please note: We recommend always brewing this herbal tea with hot water (as cold brewing does not result in a strong lemon flavor). If you prefer to enjoy lemongrass as an iced tea, simply brew with hot water and then chill or pour over ice. Checkout our easy step-by-step guide to making iced tea!
Ingredients: organic lemongrass
Origin: Tharaka-Nithi District, Kenya
This Organic Lemongrass is grown and produced by Meru Herbs, a small women's cooperative in Kenya. Located along the Kithino River in the lush Meru region of Kenya where mango, papaya, lemon, pineapple, and guava are also grown, this co-op was originally created to provide job opportunities and fair wages for Kenyan women. Eighty percent of the employees in this small co-op are women who fulfill positions in farming, harvesting, processing, and management. Meru Herbs also helps to educate other local farmers about organic farming, empower women in the community, and to acquire vital resources (specifically irrigation) for the community.
Steeping Instructions
At Arbor Teas, we believe tea should be brewed to suit your personal taste. We're happy to make recommendations to get you started, but don't hesitate to experiment! When brewing your tea, your main considerations are tea quantity, water temperature, and steeping time. We recommend herbal and rooibos teas to be steeped for 5 to 7 minutes in water heated to a full rolling boil. For the best flavor, use fresh water whenever possible, and avoid overboiling. If you want a stronger brew, just use more tea. And don't forget to re-steep your tea leaves to get the most out of your leaf!
Looking for more info? Check out our How-To Guides and Eco-Brewing Tips!
Staff Perspectives
Chelsea


"This tea tastes just like the classic Lemonhead candy and reminds me of sharing a box of them at the movies with my Dad as a child!"

Peggy

"The fresh aroma brings back fond memories of drinking Limoncello in Sorrento Italy, overlooking the Tyrrhenian Sea."

Sarah

"Very smooth and smells like a lemon drop! Delicious and easy to drink with just the right amount lemon taste without the pucker."
Health Benefits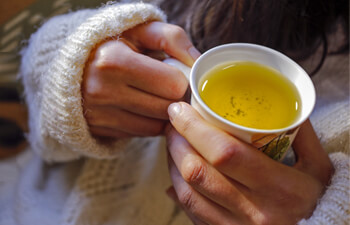 Lemongrass is widely used throughout Southeastern Asia and Africa in traditional and alternative medicine. It is also popular in the practice of aromatherapy. Recent scientific studies have provided evidence supporting its antimicrobial, antioxidant, antifungal, and anti-inflammatory properties in several disease models. One study suggests that lemongrass is a potentially valuable antifungal and anti-inflammatory agent for the prevention and treatment of acute inflammatory skin conditions. The same study also suggests that it could potentially be used as an air decontaminant in hospitals.
For more information about the health benefits of Lemongrass and other types of herbs, and for direct sources of the above information, check out our Health Benefits of Herbal Tea page!
Please note: the information above is for educational purposes only and has not been evaluated by the Food and Drug Administration. This information is not intended to diagnose, treat, cure, or prevent any disease.